Vancouver – A new adapted tricycle has made it possible for a 14 -year old North Vancouver resident to ride a bike and enjoy outdoor recreation with her friends and family for the first time. Eleeka Darvish lives with a severe form of cerebral palsy, which affects her balance and posture. The tricycle was donated by the Cerebral Palsy Association of BC (CPABC) and made possible through funds raised at the 2016 Life Without Limits Gala.
FVN's Don Lehn will MC the Gala on March 2.
The difference this bike has made in Eleeka and her family's life is the subject of a new video released in advance of this year's gala, happening on March 2 in Vancouver.
Eleeka's mother, Marjaneh, has been happy to see her daughter using the bike at school and for Eleeka to be able to participate in Bike to School Week for the first time. "If one day she is able to do the biking herself, it will give her a lot of good feelings and confidence," said Marjaneh. "I think that one of the most important benefits for Eleeka is that it gives her independence."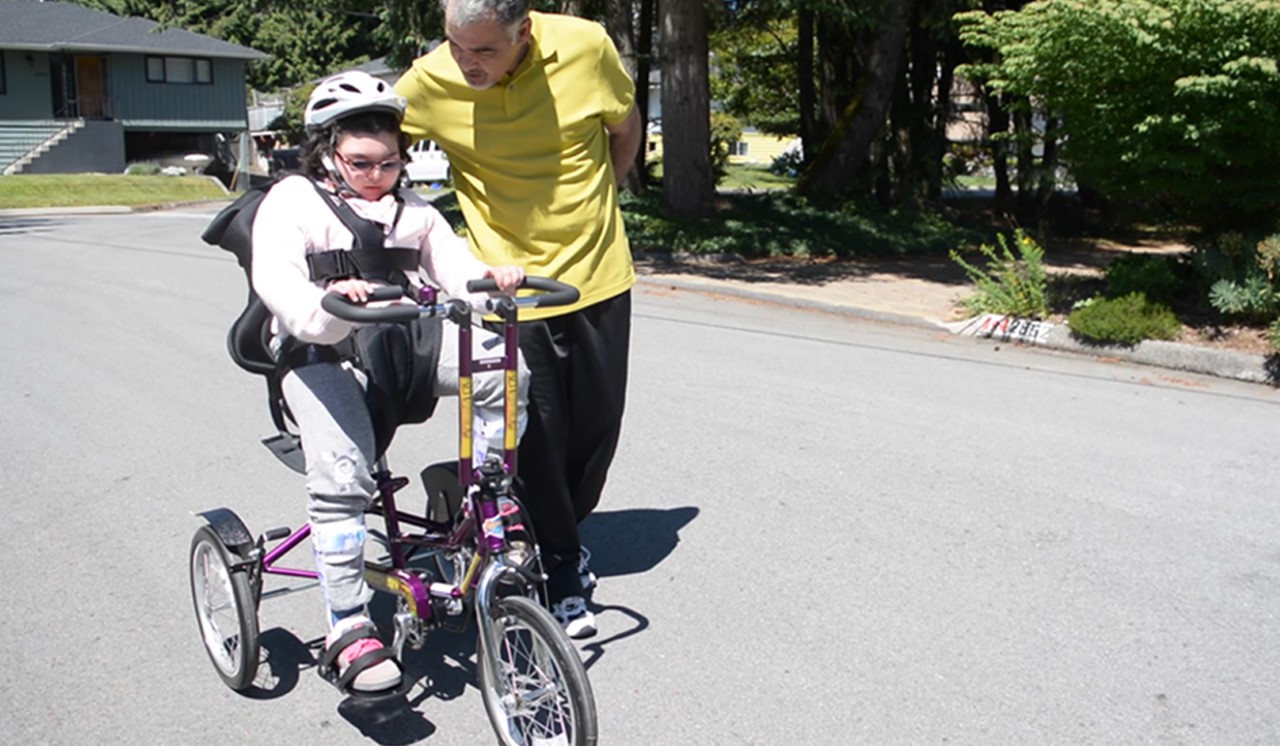 For Sherilyn Gasior, Eleeka's physiotherapist at the BC Children's Hospital's Sunny Hill Health Centre for Children, the tricycle is an important tool to help build Eleeka's confidence. "The bike
is specifically adapted for Eleeka," says Gasior. The tricycle has also helped Eleeka to stretch muscles that don't get a lot of exercise otherwise. Feri Dehdar, Executive Director, CPABC said, "The theme of this year's gala is Play Without Limits;children with and without disabilities interact with the world around them through play. So we're excited to highlight how this new tricycle has helped Eleeka experience riding a bike for the first time and brought a smile on her face. We look forward to seeing h ow our small help could make a significant difference in lives of people with CP next year."
The 2017 Life Without Limits Gala will be held on March 2, 2017 at the Chateau Granville – Best Western Plus in downtown Vancouver. The event includes dinner, live and silent auction and a keynote speech by Paralympian Nathan DeWitt.