Hope – Work to resurface of a portion of Highway 1 through the Dogwood Valley near Hope has been completed, Transportation and Infrastructure Minister Todd Stone announced today.
"The Trans-Canada Highway through the historic Fraser Canyon is a popular route for visitors to our province," Stone said. "This resurfacing work has improved the condition of the highway between Hope and Yale at the southern end of the canyon, providing a safer driving surface for all motorists."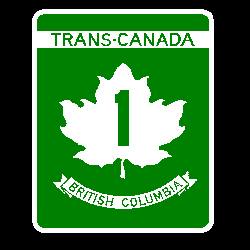 "Local residents and the large number of visiting commuters will enjoy a smoother, safer drive when using this essential corridor," said Chilliwack-Hope MLA Laurie Throness. "I support smart investments in our transportation system that improve the day-to-day quality of life of my commuting constituents."
The highway was resurfaced between American Creek Bridge, approximately five kilometres north of the Highway 1-Highway 7 interchange at Hope, to Gordon Creek Bridge, approximately two kilometres south of Yale. The project was carried out by Green Roads Recycling Ltd. out of Fernie. The contract was valued at $2.5 million.
B.C. on the Move is government's 10-year plan for the improvement of the province's transportation network. Over the next three years, the Ministry of Transportation and Infrastructure will invest $2.7 billion to improve B.C.'s transportation network.
As part of this plan, the B.C. government will invest $380 million over three years to resurface provincial highways. Highway resurfacing includes conventional paving, hot-in-place recycle paving (an environmentally-friendly, made-in-B.C. technology), and sealcoating for lower volume rural highways. This investment program is the main component of the government's strategy to resurface 1,000 kilometres of provincial highway annually.