Fraser Valley/Victoria – Irony– As the Chilliwack Homeless Tent City gets ready for a court date, to try and stay put on Empress Lane, The Province of BC issues this statement:
Deputy Premier and Minister Responsible for Housing Rich Coleman has made the following statement in recognition of Homelessness Action Week, Oct. 9-15: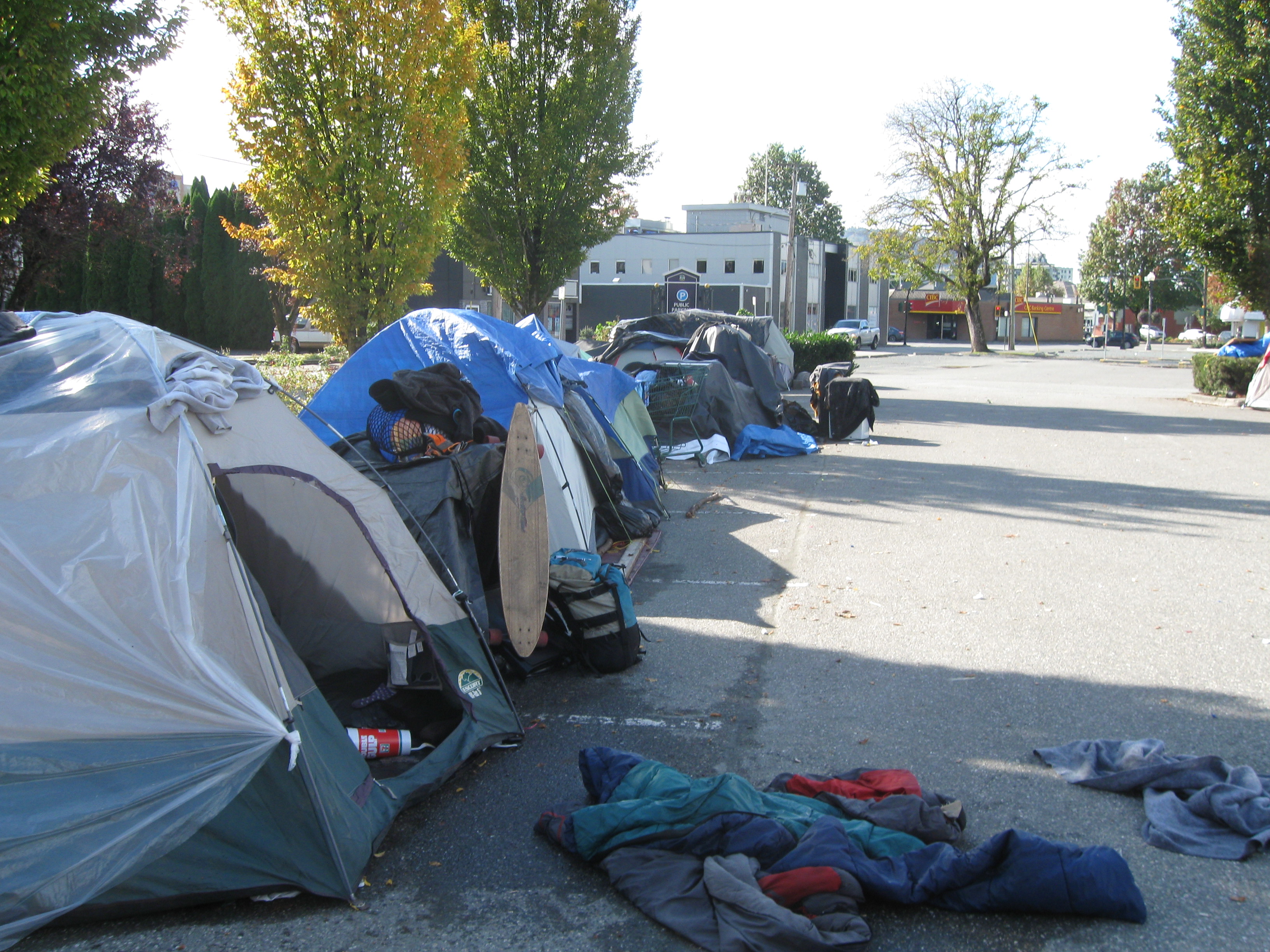 "This is a week to raise awareness and acknowledge those who dedicate their time and effort to help end homelessness in our communities.
"Working together is the only way we can solve this complex issue. Whether it's providing outreach services to people living on the street, connecting people with mental-health and addiction services or helping someone find a safer place to stay, we work with hundreds of partners throughout B.C. to provide support for those who need it.
"While there is more work to do, our efforts are making a difference. Since 2001, we've developed or preserved more than 6,900 housing units for the homeless or those at risk of homelessness. The Province funds more than 14,000 emergency shelter spaces, subsidized housing units and rent supplements for those who are homeless in B.C.
"We continue to work with our partners to create new affordable housing to help those in greatest need. Last month, the Province announced a $500-million investment to create 2,900 new units of affordable housing, the largest housing investment in a single year by any province in Canada. This brings the Province's total investment in affordable housing announced this year to $855 million.
"Two years ago, we introduced the Homeless Prevention Program to provide people at risk of homelessness rent supplements to help them access rental housing in the private market. Service providers are providing support through the program to 50 communities throughout B.C.
"Outreach and shelter workers continue to provide valuable support. Through their efforts last year, more than 7,100 homeless people were connected to housing, income assistance and a range of support services.
"We will build on this success by working closely with our dedicated partners – non-profit groups, municipalities and the private sector – to help people in need find housing in B.C."
Learn More:
For more information on affordable housing programs and the Province's efforts to end homelessness in B.C., please visit: www.housingmattersbc.ca/factsheets.html and www.bchousing.org