Vancouver/Coquitlam –  On July 23rd, the Hard Rock Casino Vancouver will be home to the Ultimate Car Show where more than 300 classic, muscle, premier, exotic and specialty vehicles, some of which have rarely been seen by Show host and owner of Canada's premiere custom car company, 360 Fabrication, Rick Francoeur, has hand picked some of Western Canada's finest vehicles to showcase. Among these are the $1 million 1963 Lincoln, an unrestored 1975 Rideau, a Desoto from 1932 first seen at the 2016 Vancouver Auto Show, and the infamous 1967 Mustang.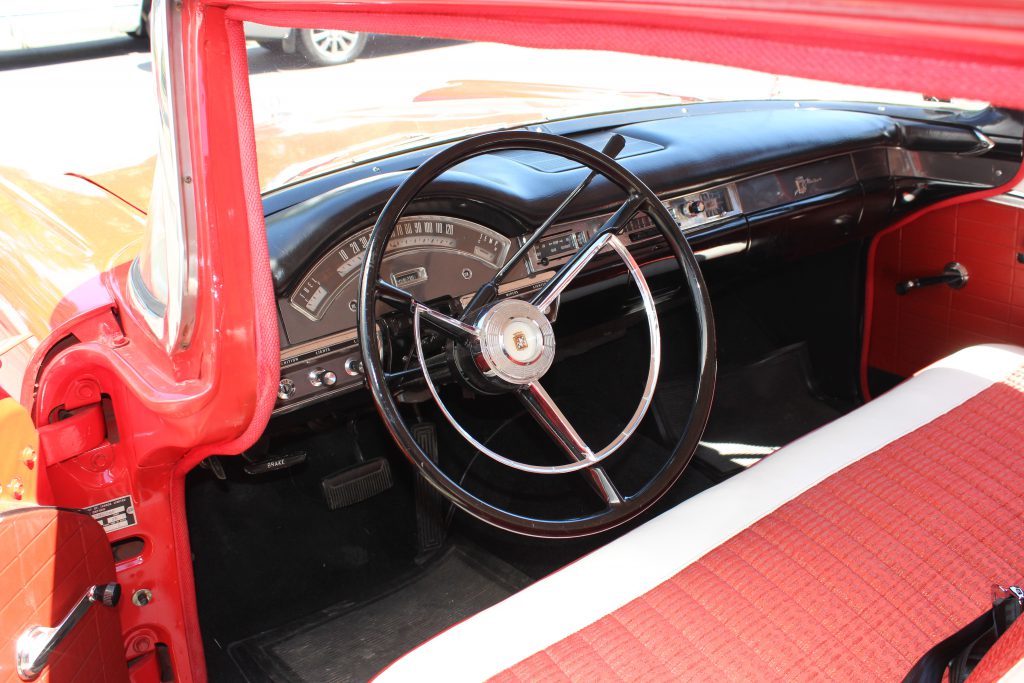 "We at 360 Fabrication are thrilled to be back at the Hard Rock Casino Vancouver to show off some amazing vehicles and we have curated the best that Western Canada has to offer. People can expect to see vehicles brand new to the show, as well as some fan favorites," says Francoeur.
One of the exciting vehicles being featured at the show is the almost completely unrestored 1957 Rideau 500 – the only exception being a custom-built sound system. Extremely rare and equipped with "Merc" attributes, Francoeur says he believes people have probably never seen this car before "as only 247 cars of this kind have ever been made and there are reported to be less than 20 of them in original condition left."
At this year's Vancouver International Autoshow, 360 Fabrication showcased an "in progress" display of one of Canada's most anticipated restorations for 2016, a rare 1932 Desoto that was being completely modified; modifications included stretching, widening and other extreme metal work. Francoeur recommends seeing it again at the show to check out its progress four months later.
The $1 million 1963 Lincoln Continental Roadster will be featured once again. This car aficionado's dream boasts a 100 per cent hand-built Focal sound system worth over $100,000 alone. The custom black cherry candy painted '63 Lincoln features one of only 29 1,250HP Cobra Jet Ford engines. Custom Bentley leather hand stitched interior and a Ferrari steering wheel finish off this highly modified and extremely pricey Roadster.
One of the world's most modified cars, the infamous 1967 Mustang Fastback, is another exciting showcase to be seen on July 28th. With roughly 700 individual modifications, an impressive Ferrari leather interior and a 520ci engine tuned to 700HP, 150HP nitrous modification, and 700 pound-foots of torque, it is without a doubt the most spectacular example of a vintage Mustang in the world.
Pre-registration is open for you to register your car to be in the show. Call 360 Fabrication to add your car, 1-855- 859-3608. The cost to register your masterpiece is $20.00 and all the proceeds go to the SHARE Family and Community Services who help families and individuals in the Tri-Cities connect, engage and strengthen.
EVENT: Third Annual Ultimate Car Show
DATE: July 23, 2016
HOURS: 10 am – 3 pm. *Pancake Breakfast starting at 8 am
LOCATION: Hard Rock Casino Vancouver parking lot
ADMISSION: FREE
This year's event will offer more than just the hundreds of exotic and specialty vehicles, it will also offer a rock and roll soundtrack, prize giveaways, summer food favourites, and much more!