Cloverdale – The 2016 Cloverdale Rodeo was tones of fun. The FVN staff would like to thank Laura Balance, Sam Parrett and Steph Troughton for their hospitality. Final results are after the pictures!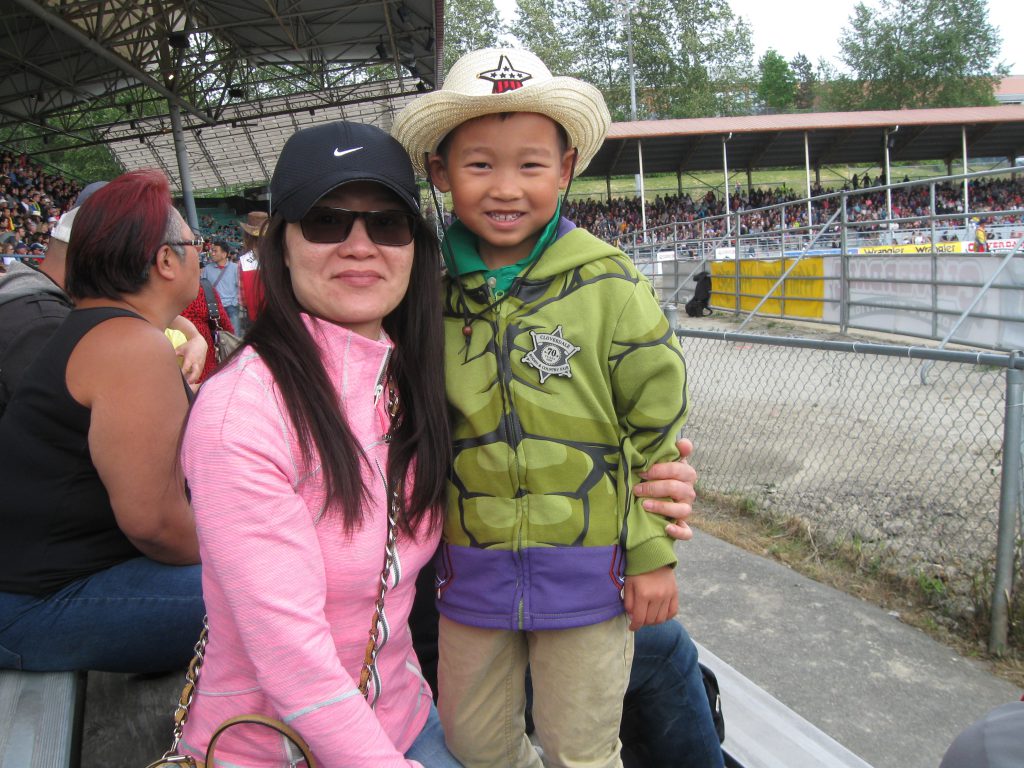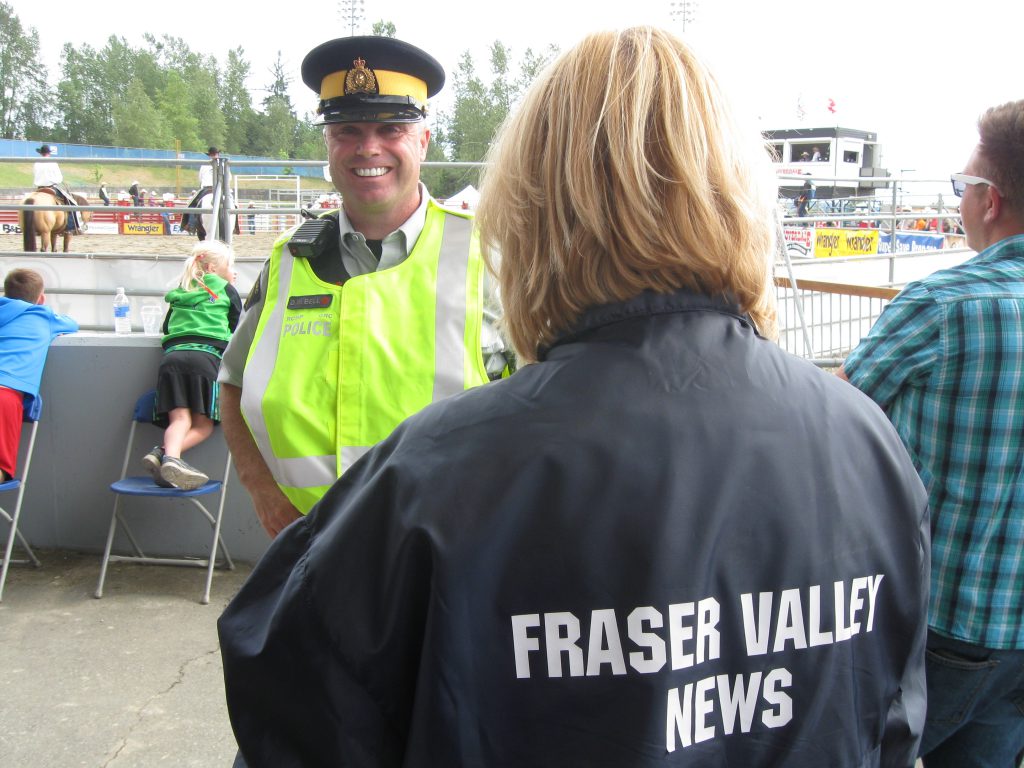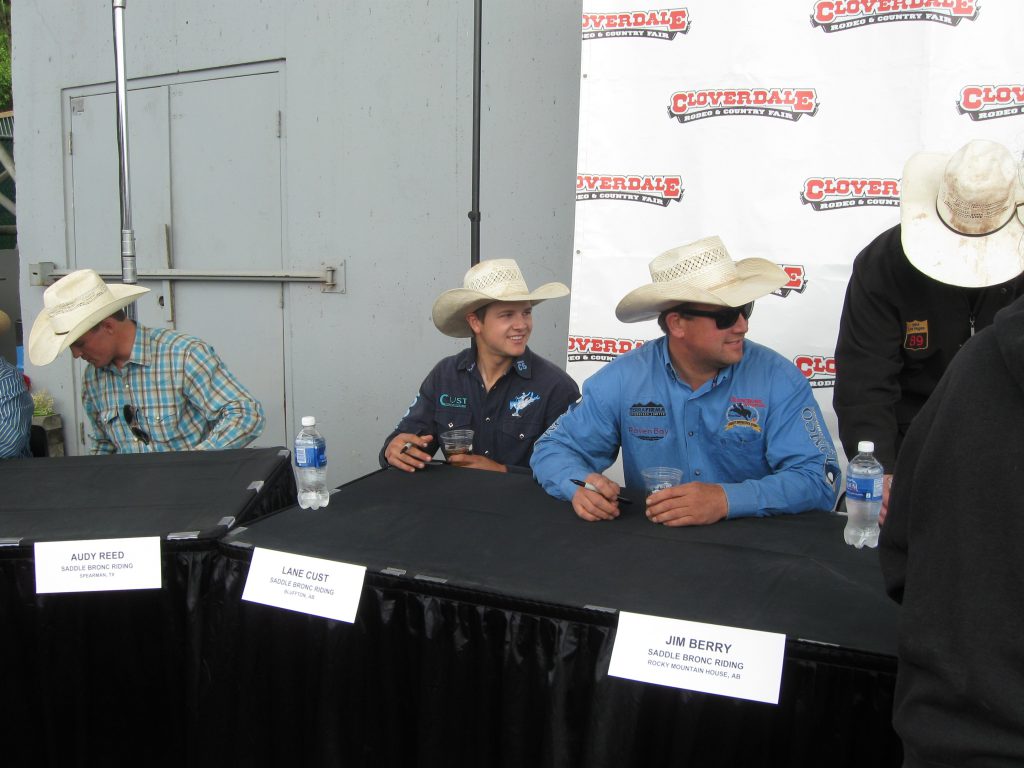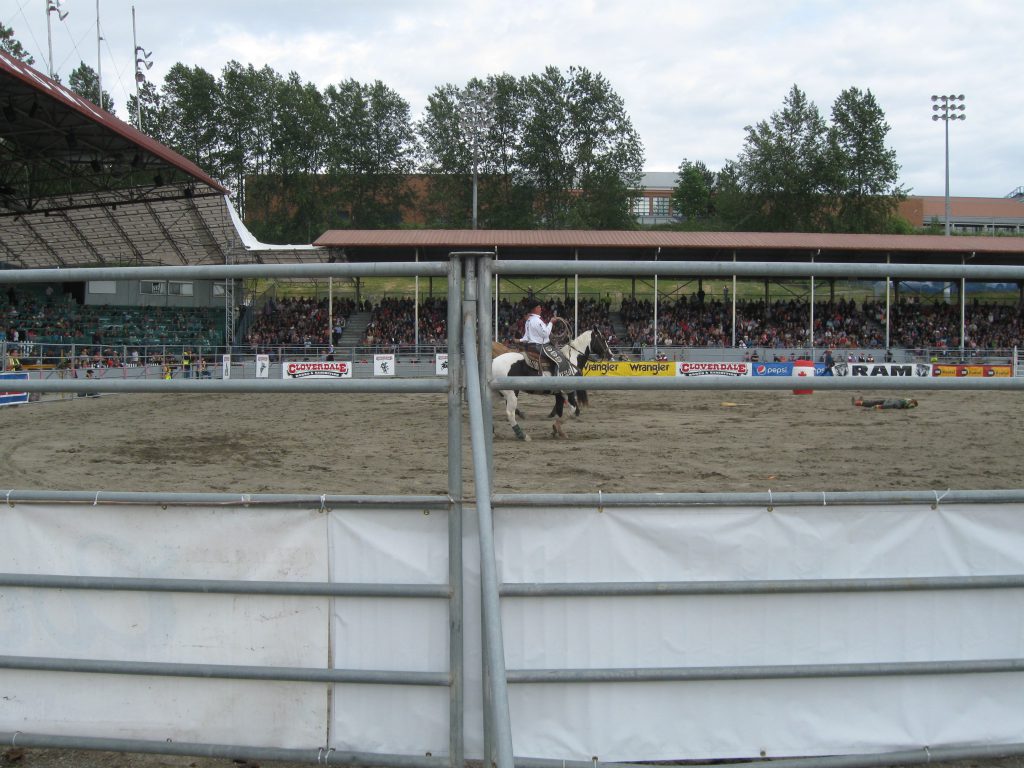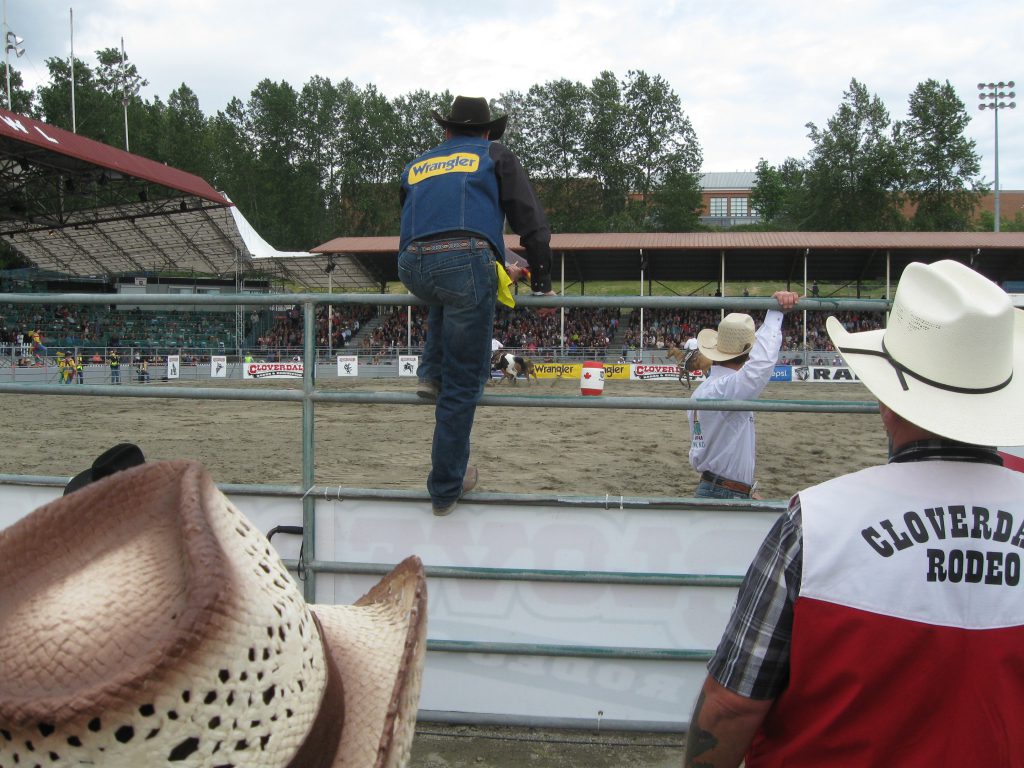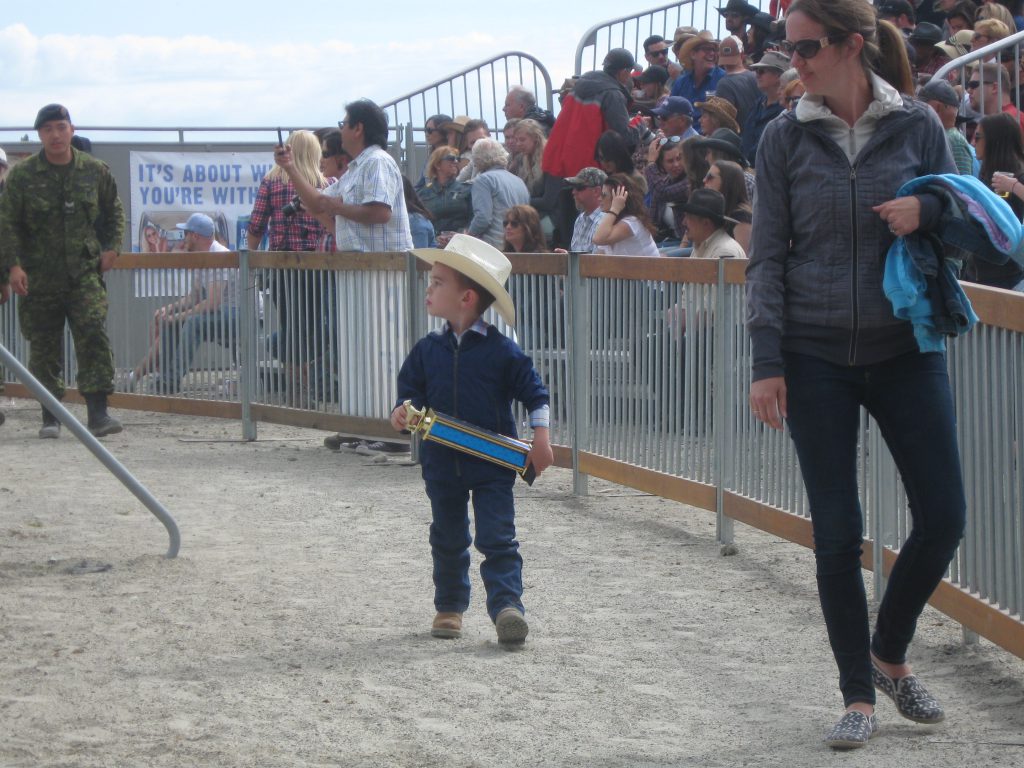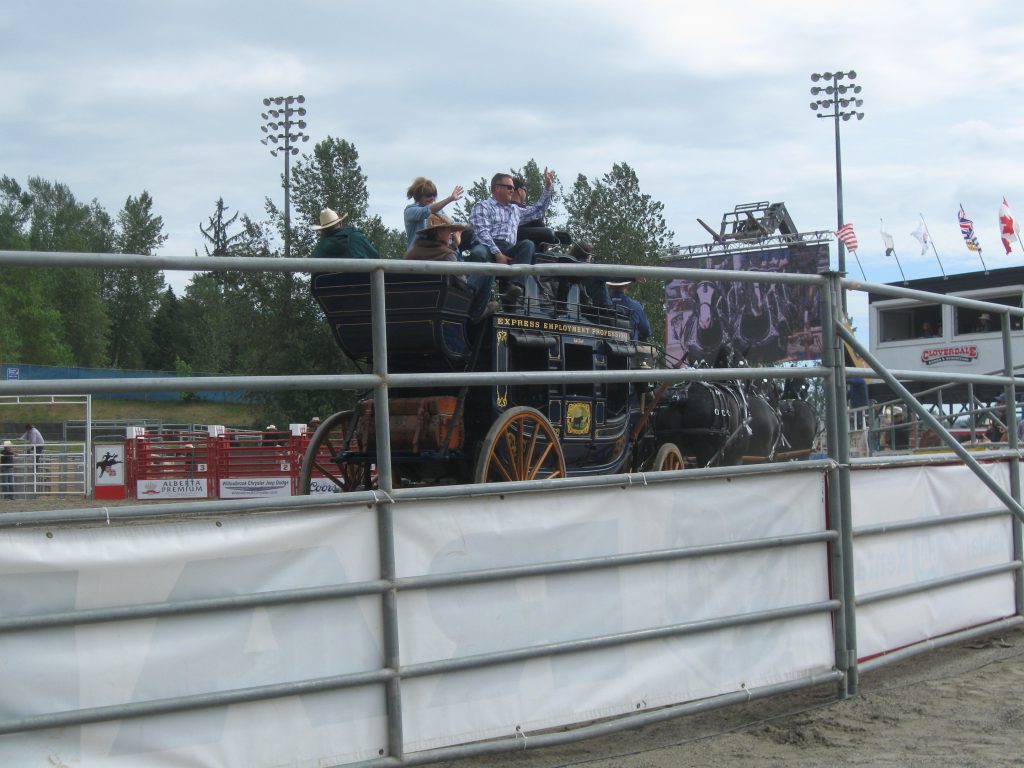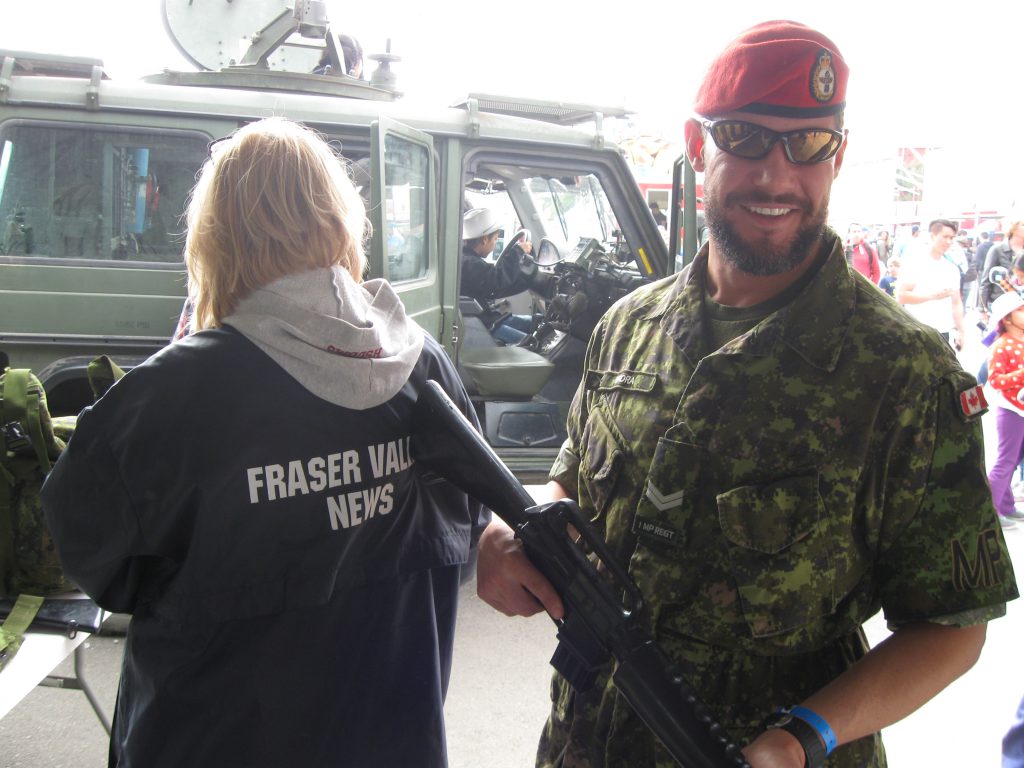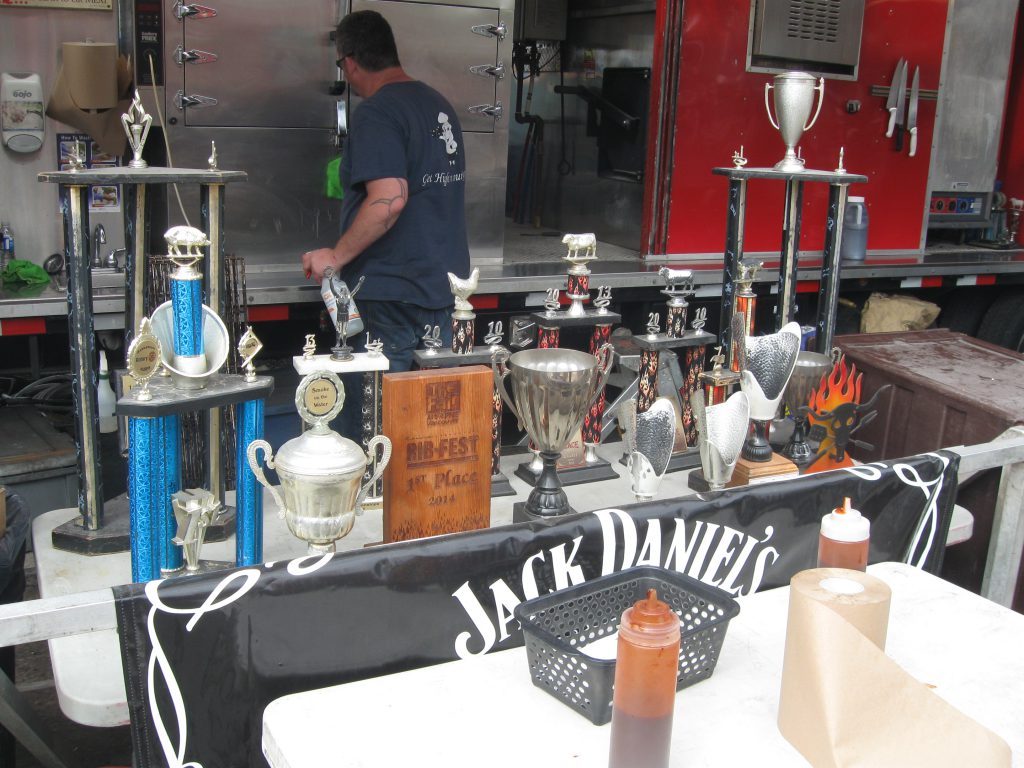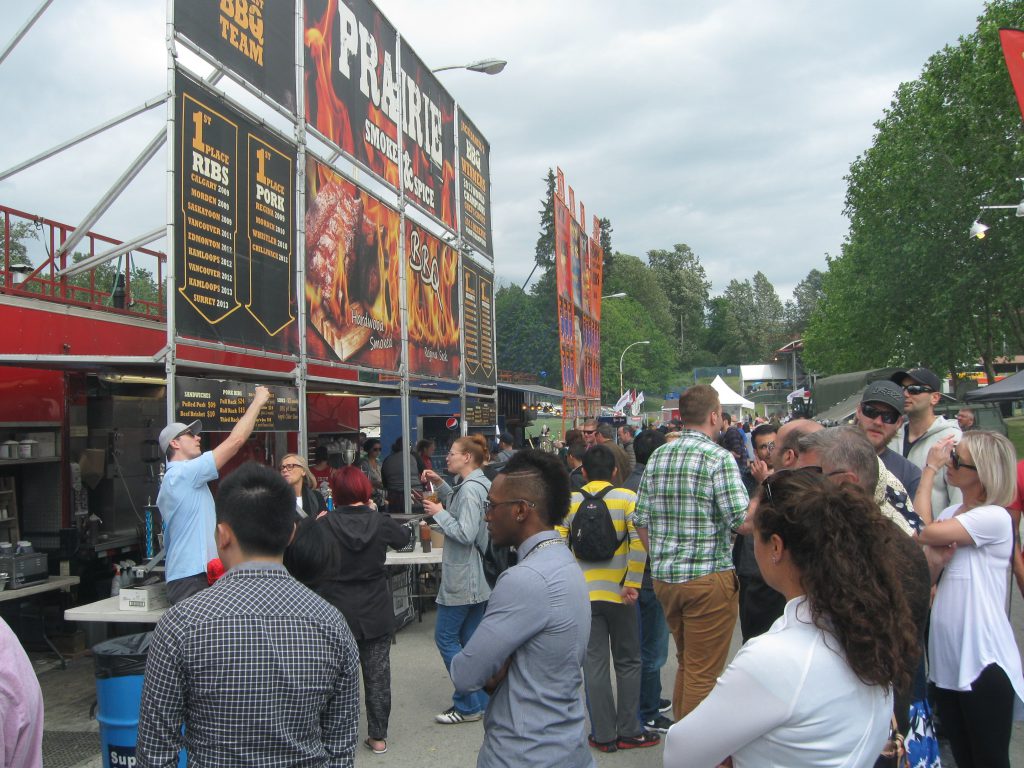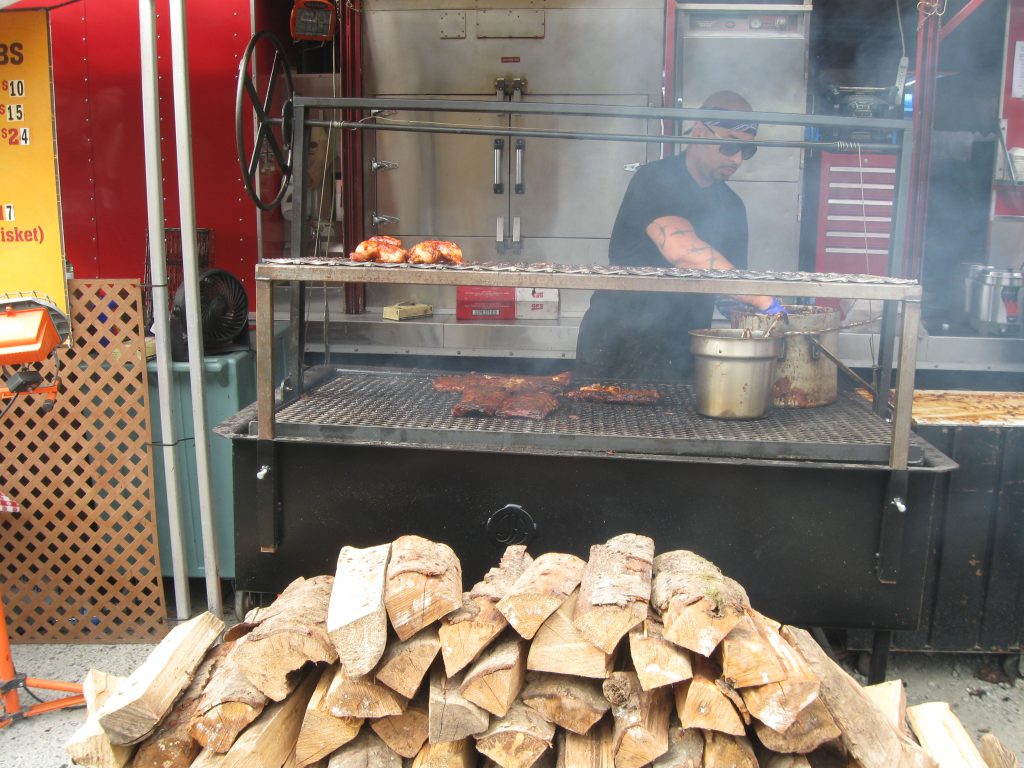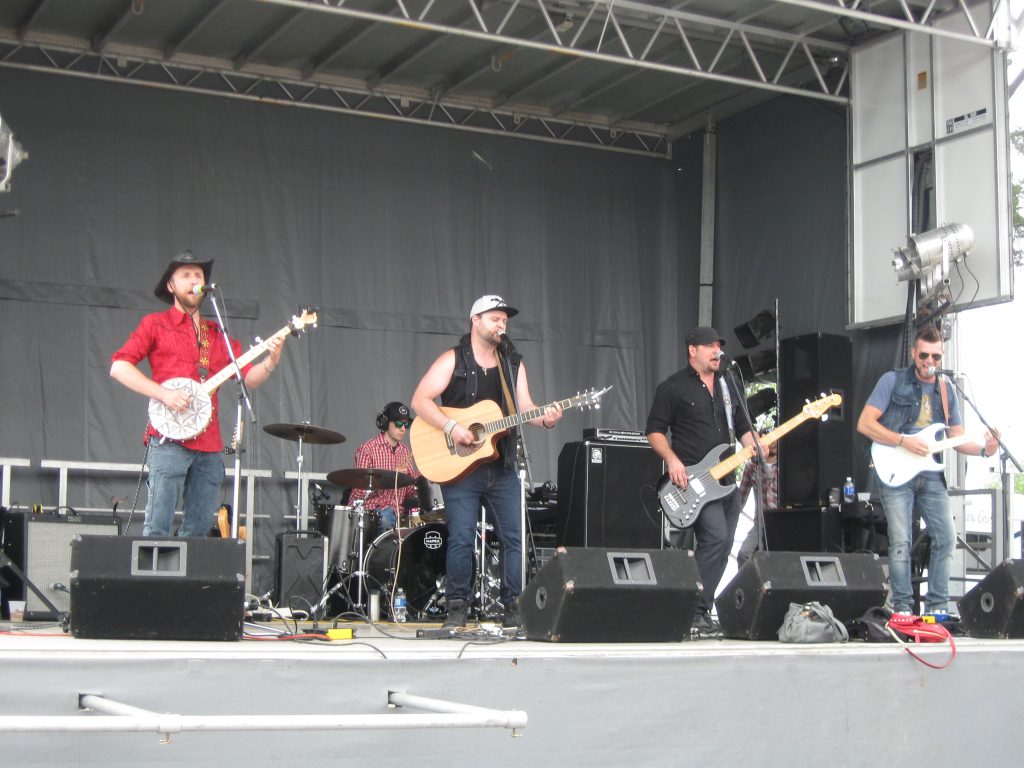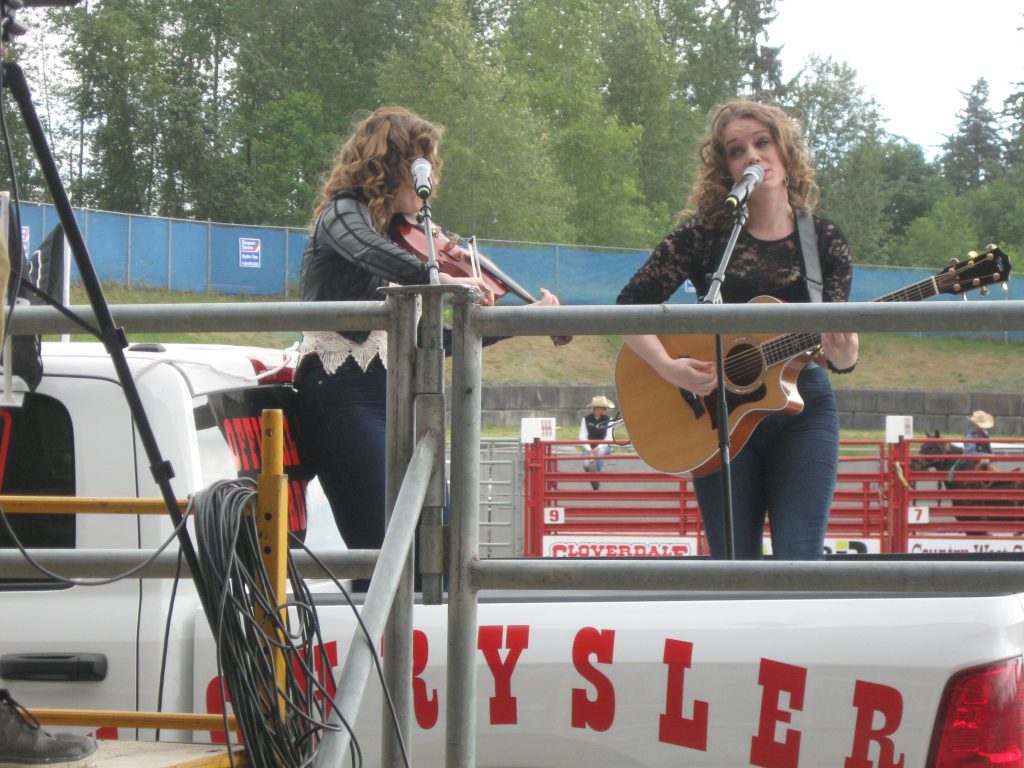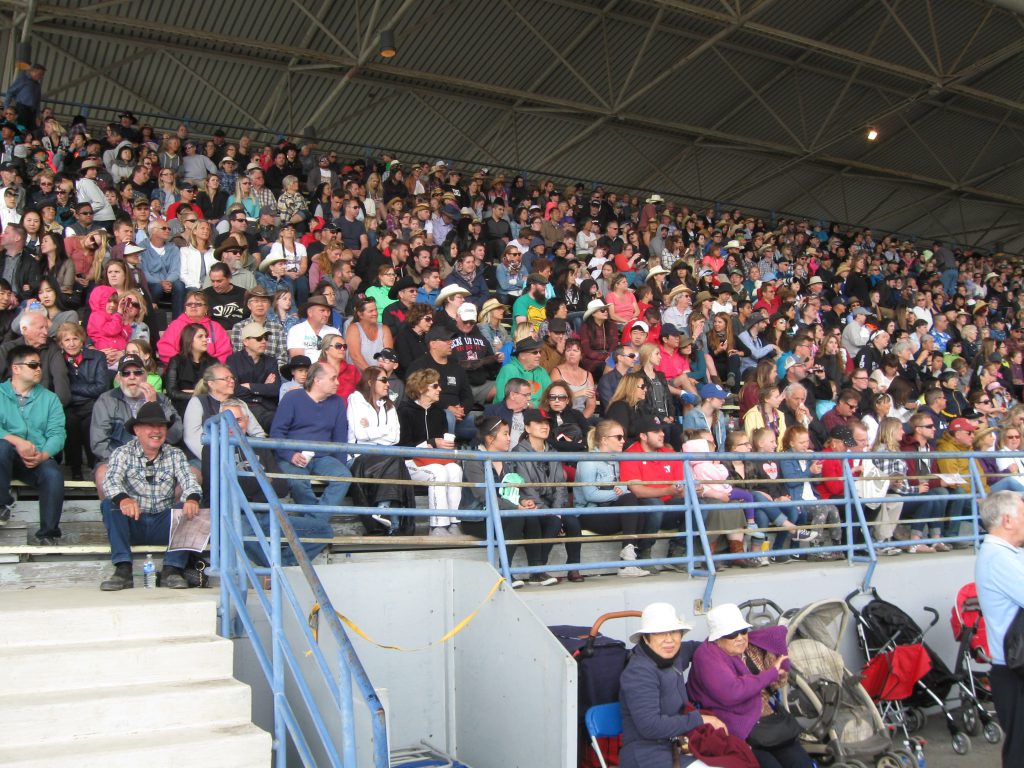 Surrey, B.C. – Once again the May Long Weekend did not disappoint as the 70th annual Cloverdale Rodeo and 128th annual Country Fair celebrated with world-class rodeo action and family-fun entertainment. In total, the event drew in excess of 100,000 guests who enjoyed this year's fair with more than 20,000 taking in the five rodeo performances. The four-day event kicked off on Friday night with an outstanding rodeo performance followed by a new fireworksdisplay, which thrilled fairgoers of all ages!
2016 also marked the debut of the new layout of the historic Stetson Bowl arena, which got positive reviews from both competitors and fans. Despite expanded seating capacity, rodeo fans packed the arena for two sell out performances and near capacity crowds for the other three performances.
World's Top Cowboys and Cowgirls Compete The 70th annual Cloverdale Rodeo showcased the world's top cowboys and cowgirls at one of the worlds top ten rodeo events. This year, the winners split over $325,000 in prize money.
In an amazing Monday afternoon of bareback riding, it was Canadian Jake Vold of Ponoka, Alberta who took top prize, and a $20,000 cheque, for his score of 92.5.
Another Canadian dominated the Saddle Bronc finals. Jim Berry of Rocky Mountain House, Alberta won the top prize with a 87.5 score for his ride on Kesler Rodeo's Spring Tunes.
Merritt BC native Katie Garthwaite, took the biggest win of her career in the Ladies Barrel Racing with a very fast time of 15.96 seconds. In was a tough day for bull riders. It was bulls – 7, cowboys – 1. In the end it was Hamberg, Arkansas native Chase Outlaw who took first place. He took the top prize with an 89 on Kesler Rodeo bull Shot Of Whiskey. He was the lone rider to stay on the required 8 seconds and took the total purse for the day of $44,000!
Winners:
Bareback Riding
1) Jake Vold, Ponoka, AB – 92.5 points ($20,000 Finals)
2) Caleb Bennett, Tremonton, UT – 91.5 points ($10,000 Finals)
3) JR Vezain, Cowley, WY – 89 points ($5000.00 Finals)
4) Wyatt Bloom, Bend, OR – 88.5 points ($3500.00 Finals) (TIED)
4) Colin Adams, Deloraine, MB – 88.5 points ($3500.00 Finals) (TIED)
6) Jessy Davis, Power, MT – 88 points ($2000.00 Finals)
Saddle Bronc Riding
1) Jim Berry, Rocky Mountain House, AB – 87.5 points ($23,000 Finals)
2) Clayton Brum, Twin Falls, AB – 86.5 points ($13,000 Finals)
3) Lane Cust, Bluffton, AB – 82 points ($8000.00 Finals)
Ladies Barrel Riding
1) Katie Garthwaite, Merritt, BC – 15.96 seconds ($20,000.00 Finals)
2) Kali Parker, Wendall, ID – 15.98 seconds ($10,000 Finals)
3) Julie Leggett, Kamloops, BC – 16.10 seconds ($5,000 Finals)
4) Sammi Bessert, Loma, CO – 16.11 seconds ($4,000 Finals)
5) Kirsty White, Big Valley, AB – 16.114 seconds ($3000.00 Finals)
6) Sydney Daines, Innisfail, AB – 16.12 seconds ($2000.00 Finals)
Bull Riding
1) Chase Outlaw, Hamber, AR – 89 points ($44,000 Finals)
Great Year for Country Fair
One of the highlights of the Country Fair was the 5th Annual World Freestyle
Skateboarding Round-Up, where riders representing 11 countries competed.
Both Pro and Amateur freestyle skateboarders from around the world competed,
and it was local skater from White Rock, Andy Anderson, who took top prize in
the Amateur division, holding off stiff competition from around the world.
In the professional class it was Connor Burke of Richmond, Virginia, who beat out
the 13-year old phenom from Japan, Isamu Yanamoto for first place.
Amateur Division:
1) Andy Anderson, White Rock, Canada – 280 points
2) Diego Pires Afonso, São Paulo, Brazil – 263 points
3) Kaue Araujo, Brazil – 260 points
Pro Division:
1) Connor Burke, Richmond, USA – 283 points
2) Isamu Yanamoto, Ostu, Japan – 281.00 points
3) Mike Osterman, Yorkville, Illinois, USA – 270 points
Another popular attraction was the West Fine Art Show, which drew strong
interest throughout the weekend, setting a new sales record for the pavilion more
than quadrupling last years total. Part proceeds from the art show go to support
the Cloverdale Rodeo Youth Initiative Foundation. Other crowd favourites
included the West Coast Lumberjack Show, the Cone Zone, and the new
entertainment area, Boots and Buckles, which featured BC Country Music
Association artists including the Brent Lee Band. A highlight of the weekend was
the Sunday night performance by Canadian recording artist Chad Brownlee in the
world famous Longhorn Saloon.
About the Cloverdale Rodeo and Country Fair:
The Cloverdale Rodeo and Exhibition Association is the non-profit organization
that manages the world famous Cloverdale Rodeo and Country Fair, held every
year on the May long weekend at the Cloverdale Fairgrounds in Surrey, British
Columbia.
The Association is also responsible for the year-round management of the eight
facilities on the Cloverdale Fairgrounds that host over 1,000 events annually,
including trade shows, concerts, festivals, sporting events, horse and dog shows,
swap meets, flea markets, weddings and meetings.
For more information on the Association and the 70th annual Cloverdale Rodeo
and the 128th Country Fair, visit www.CloverdaleRodeo.com.