Chilliwack -MAY 4 UPDATE – IHIT has obtained charges in a stabbing death in Chilliwack yesterday. 63 year old Gerald Dolman faces 2nd Degree murder charges. IHIT say the two were known to each other.
ORIGINAL STORY – It was a tragic Tuesday in Downtown Chilliwack.
First there was a stabbing at the Yale Road Save On Foods. Photos Courtesy KAM Productions/Kevin MacDonald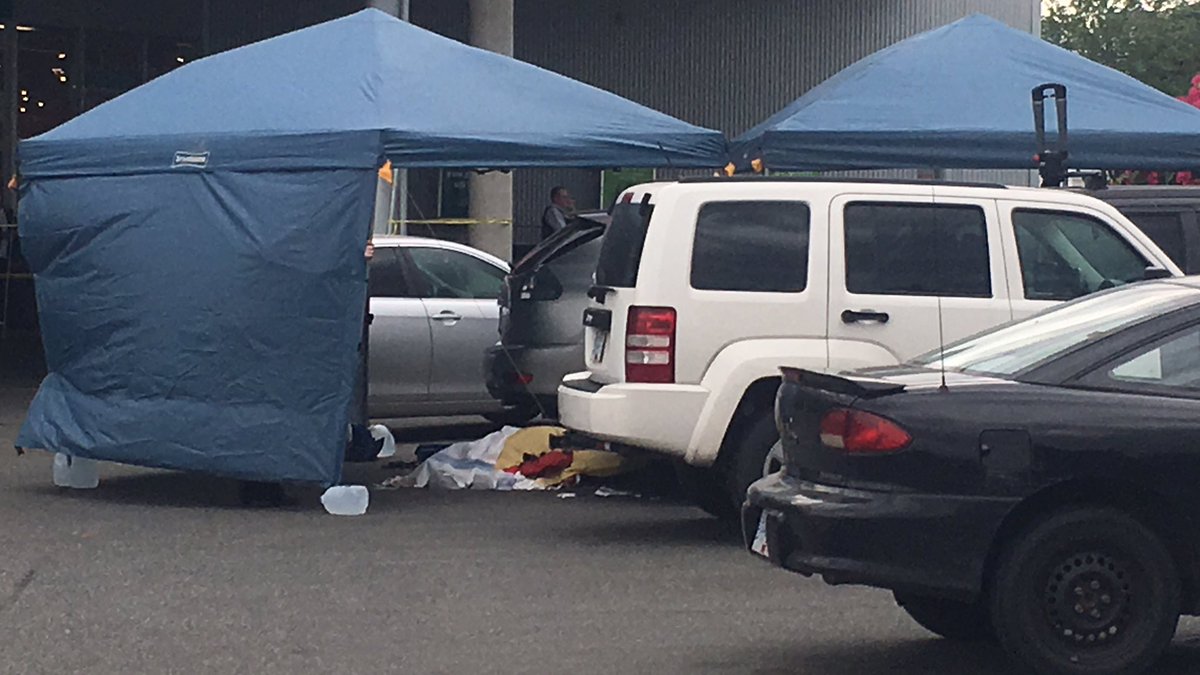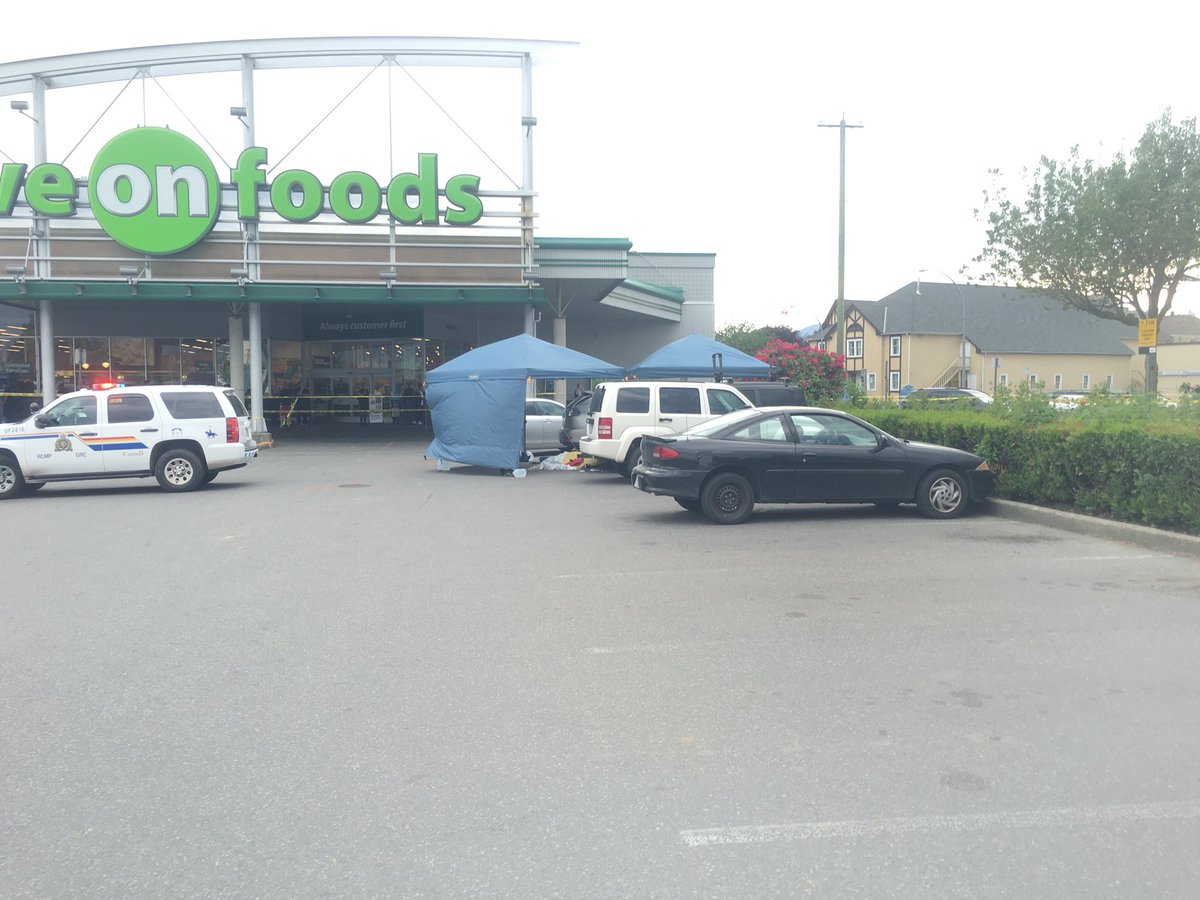 The RCMP Media Release:
Chilliwack:  On May 3rd at approximately 3:30 p.m. Chilliwack RCMP was called to the 46000 block of Yale Road after receiving a report of a stabbing.  General Duty officers arrived at the address and found one male.  The male was treated at scene by emergency personnel but succumbed to his injuries.  A second male is in police custody.
The area surrounding the scene will be cordoned off for a significant amount of time.  The Integrated Homicide Investigation Team (IHIT) has been called and will be working in partnership with Chilliwack RCMP.
Police are currently in the evidence gathering phase, no further information will be provided at this time.  Further information will be handled by the IHIT Media Relations Officer.
Anyone with information regarding this investigation can call the IHIT information line by calling 1-877-551-IHIT (4448) or email ihittipline@rcmp-grc.gc.ca.
If you wish to remain anonymous provide your anonymous tip information on the web at solvecrime.ca or by phone at 1-800-222-8477.
Social media was ripe with stories from witnesses that this started as a hit and run (possibly road rage) near the Save On on Young Road just moments before the stabbing.
Apparently one vehicle chased after another vehicle after the cyclist was hit, colliding with it at the Save On parking lot entrance at Yale Road.
Second: Around 4PM, Police were on the scene at Young Road and Railway Avenue.  A pedestrian was struck and killed by train. The death is under investigation.