Fraser Valley – The Fraser Valley Food Truck Festival is returning this Spring 2016 with new locations!  Fraser Valley Food Truck Festival is a fun family event featuring over 25 Food Trucks, Artisan Market, Live Music, and  Family fun activities. Travelling throughout the Fraser Valley and Lower Mainland we bring the event to different communities. The event originated in 2014 with our very first event at the Chilliwack Heritage Park In April 2014. The event was a huge success with over 7000 attendees. A few weeks later we had another event at the Cloverdale Fairgrounds which again was a great event.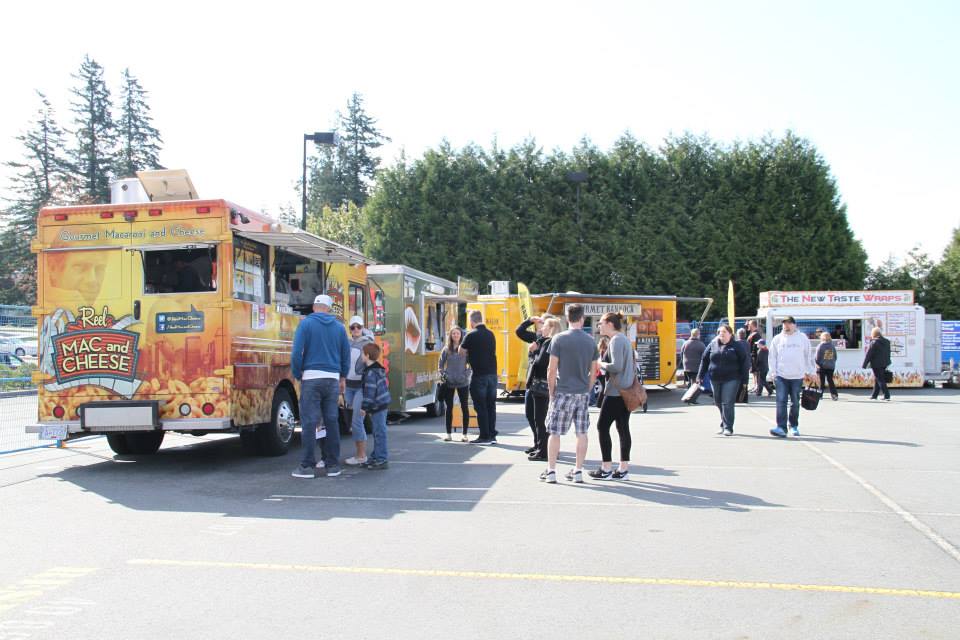 We started to expand in 2015. We went to 7 Different locations including Chilliwack, Port Moody, Surrey, Maple Ridge, Abbotsford, Mission, and Cloverdale. We had anywhere from 4000 – 8000 attendees depending on weather.
In the past we have always charged a $2.00 admission for our events. For 2016 we have changed all events to FREE Admission. We hope to encourage even more attendees. This year we are heading to a few new locations!
Here is our FVFTF Lineup for 2016
2016 Dates
 April 2, 2016 – Inlet Park Port Moody BC
 April 9, 2016 – Cloverdale Fairgrounds Surrey BC
 April 16, 2016 – Chilliwack Heritage Park Chilliwack BC
 April 23, 2016 – Abbotsford Exhibition Park Abbotsford BC
 April 30, 2016 – Fraser River Heritage Park Mission BC
 May 14, 2016 – Albion Fairgrounds Maple Ridge BC
 June 4, 2016   – Douglas Park Langley BC
 September 10, 2016 – Glover Road Fort Langley BC
The Fraser Valley Food Truck Festivals are fun for the whole family. We have an Artisan Market featuring local businesses who make and create their own products. Our live band is always a huge hit playing classic rock and country music making sure to play a little something for everyone.