Bremerton, Washington – The University of the Fraser Valley golf program picked up a pair of first-place results at the Olympic College Invitational, held Thursday and Friday at Gold Mountain Golf Club in Bremerton, Wash.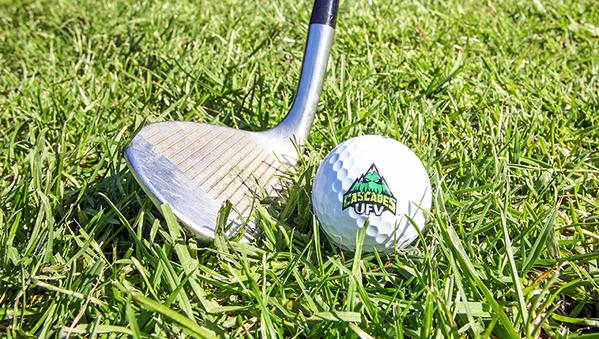 The Cascades men's squad finished atop the nine-team men's field, combining for a score of +27 over two rounds. They found themselves trailing by one stroke following Thursday's opening round, but posted the low team round of the tournament (299) on Friday to earn a nine-stroke victory over Southwestern Oregon (+36). Bellevue College (+39) was third.
Zach Olson led the charge, carding rounds of 76 and 73 to finish at +5, good for a solo sixth-place finish in the individual standings. Nathan Bahnman (+6, tied for seventh) and Kaleb Fisher (+7, T9) also excelled for UFV. The individual men's field featured several players from the NCAA Div. 1 Washington Huskies, and one of them, Jordan Lu (-3), took first place.
"It's great to get a team win," Cascades head coach Chris Bertram said. "In stroke play, we've been coming up a little short – it's been a while, and it's nice to get a title. And it was nice to have it happen on a really great golf course against some really tough competition."
On the women's side, reigning PacWest champ Hannah Dirksen won the individual title, carding rounds of 78 and 83 to finish +17 for the tourney, three strokes better than Bellevue' Sadie Tallman. Jennifer Kell (+34, T7) and Ciara Melhus (+39, 12th) chipped in to help the Cascades women (+90) to a second-place finish in the team standings, just a single stroke back of Southwestern Oregon (+89).
Bertram noted that the women's format was "six count three" – meaning teams could play up to six golfers and have the best three scores count. The Cascades' three-player squad didn't have that margin for error, but won silver nevertheless.
"It was really good – Hannah is such a competitor, and she wasn't playing her best on the first day, but managed to grind it out and take the lead," Bertram said. "And it was nice to see Jennifer and Ciara play well. It's a big confidence boost for them, too."
The Cascades' spring season features two more events – the Southwest Oregon Invitational (May 8-9) in Bandon, Ore., and the Canadian University/College Championship at Morningstar Golf Club in Parksville, B.C. (May 31-June 3).