Abbotsford/Winnipeg/Halifax – A new airline promising ultra-low-cost tickets has been given the go-ahead by the Canadian Transport Agency.
NewLeaf announced in January it planned to offer flights for as little as $89 between seven Canadian cities. But the airline flew directly into a regulatory glitch, and suspended ticket sales while CTA reviewed the licensing the airline would require.
NewLeaf set itself up as a "reseller" of airline seats, partnering with B.C.-based Flair Air, which will operate the aircraft on which NewLeaf will sell seats.
On Wednesday, the CTA gave its approval to the business model.
NewLeaf "would not operate an air service and would not be required to hold an air licence," the CTA said in its ruling.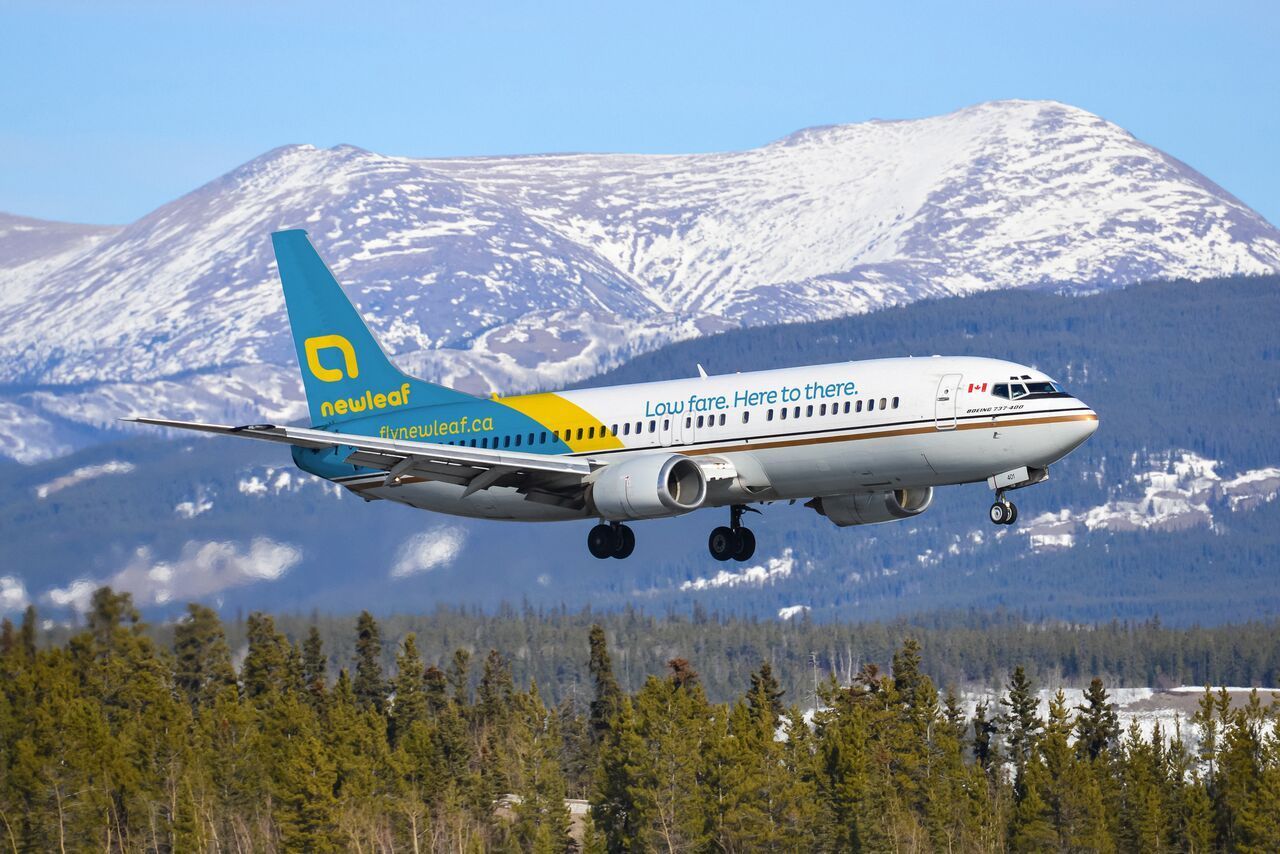 A NewLear Travel aircraft, as depicted in a handout photo from the company.
"This is a victory for Canadian travellers," NewLeaf CEO Jim Young said in a statement.
"The introduction of the distinctive term 'reseller' in airline regulation not only clarifies the role of NewLeaf in the travel marketplace, but also allows for innovation and consumer choice, while maintaining consumer protections."
NewLeaf plans to undercut the competition by flying to less expensive, less-used airports near major destinations. For instance, the airline plans to skip Toronto's pricy Pearson Airport and offer flights from nearby Hamilton International Airport instead.
The airline is also keeping costs lower by not listing on any booking sites — customers have to visit the airline's own site to book tickets.
The seven cities where NewLeaf said it will offer service are:
Abbotsford, B.C. (near Vancouver)
Halifax, N.S.
Hamilton, Ont. (near Toronto)
Kelowna, B.C.
Regina, Sask.
Saskatoon, Sask.
Winnipeg, Man.