Fraser Valley/Revelstoke (CP/Huffington Post/Avalanche Canada) – Skiers and snowmobilers in eastern British Columbia and parts of southwestern Alberta are being warned to use extreme caution in the backcountry over the Easter long weekend because of a high avalanche risk.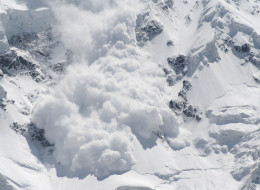 Avalanche Canada has issued a special warning for Banff, Yoho, Kootenay, and Jasper national parks, Kananaskis Country in Alberta, the Purcells near Golden, B.C., and the North Rockies east of Prince George.
There's concern a deeply buried weak layer of the snowpack has recently produced large human-triggered and natural avalanches.
Karl Klassen, a forecaster with Avalanche Canada, said snow cornices, daytime warming and human activity are all potential triggers for new slides.
"We have a snowpack that's still got a lot of winter-like aspects to it, deep layers that are buried in the snow, some of them unstable, some of them that could become unstable as the warm temperatures and the solar radiation from spring approach," he said.
The organization recommends inexperienced or untrained backcountry users stay out of avalanche terrain at least until March 28.
Skiers and sledders who do venture into the backcountry this weekend are urged to travel one-at-a-time through risky areas, stay clear of slopes threatened by cornices and always carry appropriate rescue gear.