Mission (Global) – The Integrated Homicide Investigation Team is investigating the homicide of a 53-year-old woman in Mission.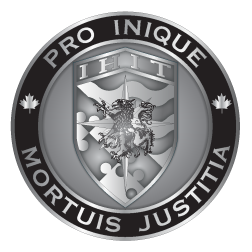 A few days prior to March 11, a woman reported to the Mission RCMP that she had been assaulted by a Caucasian male while walking through Fenn Park. The Mounties began investigating the alleged assault to identify the suspect and a possible motive.
On March 21, RCMP officers went to a home in the 33000-block of 3rd Avenue just after 9:30 p.m. to investigate a suspicious death and found a woman, the same one who reported the assault in Fenn Park, dead.
Although there was no obvious cause of injury, the death was deemed suspicious and IHIT was consulted.
On March 23, the autopsy results showed the cause of death was consistent with injuries the victim received in the earlier assault in Fenn Park. The victim's family and next of kin have been notified.
IHIT has taken over the case and is working with the Mission RCMP to collect evidence.
Based on the victim's report of the assault, police are providing the following description of the suspect: Caucasian male with brown hair, 25 to 30 years old, about 5'9″ tall with piercing blue eyes. He was also described to be wearing a black hoodie and white running shoes.
Anyone with information about this assault or the suspect is to contact the IHIT tipline 1-877-551-4448 or Crime Stoppers.