Langley/Fraser Valley/Victoria – You will have an opportunity to provide feedback and ask questions about the upcoming plan to build a new overpass on Highway 1 at 216th Street in Langley, through a new website at: http://engage.gov.bc.ca/highway1and216/
The new website is part of the public engagement portion of the project, which will provide an opportunity for members of the community to learn more about the project and to give feedback through an online survey. The online engagement portion will be open until April 21, 2016.
Members of the public can also attend the upcoming open house, taking place on March 31, 2016, from 2:30 p.m. to 8 p.m., at Alex Hope Elementary school – 21150, 85th Ave., Langley.
Funding for the $59 million project was announced in July 2015. The Government of Canada selected this project for funding consideration with a maximum contribution of $22.3 million. The Township of Langley is contributing $14.3 million and the Government of British Columbia is responsible for the remaining $22.3 million. Construction is expected to start in late fall 2016 and be complete by fall 2019.
"This important infrastructure project will focus on reducing highway congestion and improving safety in the Greater Vancouver area," said John Aldag, Member of Parliament for Cloverdale-Langley City. "When travel times are reduced along essential corridors like Highway 1, residents and local businesses will become better connected to their communities. This allows them to be active participants, both socially and economically."
The 216th Street Interchange Project will include a new, four-lane diamond interchange at 216th Street, providing full movement access to Highway 1. Plans also include widening four kilometres of Highway 1 between 202nd Street and 216th Street from four lanes to six lanes.
"The 200th street interchange is at capacity and this new interchange and six-laning is needed to accommodate increasing traffic demands and regional growth in this area," said Fort Langley-Aldergrove MLA Rich Coleman. "Traffic volumes continue to go up in our growing region, which is why we need to get on with a fix. Once constructed, this new interchange will help alleviate congestion and get traffic moving again on this key corridor."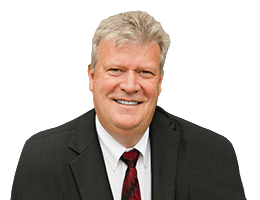 Once built, the interchange and six-laning will provide better access to Langley, reduce congestion at 200th Street and accommodate growth on Highway 1 well into the future. This builds on the success of the Port Mann/Highway 1 Improvement Project, which reduced travel times on the corridor by up to 30%.
"A new interchange at Highway 1 and 216th Street has been identified by the Township of Langley as an important transportation link for years and we are pleased it is now moving forward," said Township of Langley mayor Jack Froese. "This is an important project that will make it easier for residents, visitors, and those who do business here to travel through our community, and we encourage residents to get involved and provide input. It is important that members of the public have their say."
This project is a part of BC on the Move – the Province's ten year transportation plan. The B.C. government will invest approximately $1 billion over the next three years to ensure B.C.'s network has the capacity and reliability to meet transport and trade needs, with maximum safety and minimal delays.
Learn More:
To learn more, and to provide feedback, go to: http://engage.gov.bc.ca/highway1and216/
For B.C. on the Move, go to: https://engage.gov.bc.ca/transportationplan/