Fraser Valley/Victoria – The B.C. government is providing a Provincial Sales Tax (PST) exemption for qualifying farmers who obtain, on or after Feb. 17, 2016, telescopic handlers, skid steers and polycarbonate greenhouse panels for use solely for a farm purpose, Agriculture Minister Norm Letnick announced today.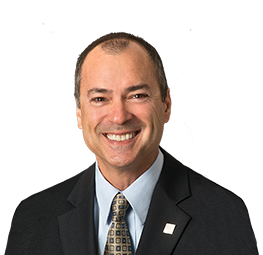 The PST exemption will directly help B.C.'s family farms in growing their business as they continue to provide us with food supply security for future generations. B.C. has one of the most diverse agrifood industries in Canada, producing more than 200 agriculture commodities and 100 seafood species.
The telescopic handlers and skid steers are both large, wheeled machines that are commonly used in the agriculture sector.
The durability of the rigid plastic, polycarbonate panels are becoming popular for greenhouse growers as an alternative to glass. To qualify for the exemption, the polycarbonate greenhouse panels must be purchased in a minimum of 500 square meters.
This PST exemption is part of tax measures introduced with Budget 2016, the B.C. government's fourth-consecutive balanced budget. Balanced Budget 2016 invests $1.6 billion in new and increased spending over three years on core services, in addition to annual 3% increases to the Ministry of Health budget, almost $500 million of which is funded by lower interest costs from paying down operating debt.
Quote:
Minister of Agriculture Norm Letnick –
"We are always looking at innovative ways to support B.C. farmers and the PST exemption will do just that. The 55,000 British Columbians working in our provincial agrifood and seafood sector are an integral part of B.C.'s economy and the B.C. government will continue to work closely with them as we build provincial agrifood revenues to $15 billion a year by 2020."
Quick Facts:
B.C. farms provide valuable food supply security producing about 1.2 million tonnes of crops and meats a year as well as about 700 million litres of milk and more than 800 million eggs.
The PST is a retail sales tax that applies when a taxable good or service is purchased, leased, brought or sent into B.C., or delivered in B.C., unless a specific exemption applies.
Under the Provincial Sales Tax Act, the exemption for qualifying farmers to include telescopic handlers, skid steers and polycarbonate greenhouse panels is effective as of Feb. 17, 2016.
Learn More:
For more information about the provincial sales tax, and other taxes, please contact the Ministry of Finance by phone at 1 877 388-4440 (toll-free in B.C.) or by emailing: CTBTaxQuestions@gov.bc.ca
The Ministry of Agriculture's AgriService BC is a toll-free phone and e-mail service to connect farmers, and agri-businesses with the people and information they need to help their businesses succeed and grow.
AgriService BC is available online at: www.gov.bc.ca/agriservicebc, by phone (1 888 221-7141) and email: AgriServiceBC@gov.bc.ca, or by visiting a Ministry of Agriculture office.