Chilliwack –  On March 17, 2016, Chilliwack RCMP, in conjunction with police agencies across BC, conducted a traffic enforcement blitz as part of the provincial March Distracted Driving campaign. On Thursday afternoon between 1:00 and 3:00 p.m. Chilliwack RCMP Traffic Services teamed with Fraser Valley Traffic Services and Chilliwack Speed Watch, to look for distracted drivers at the intersection of Vedder Road and Luckakuck Way. In the two hour period of the enforcement campaign 37 violation tickets were served to drivers for Distracted Driving.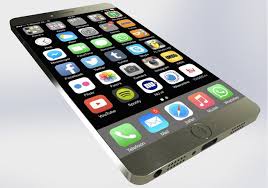 Some quick facts about Distracted Driving:
· Distracted Driving includes the use of electronic devices such as cell phones, Ipods, and GPS systems while driving.
· Distracted Driving has passed Impaired Driving to become the second leading cause of car crashes on British Columbia roadways.
· According to ICBC Distracted Driving contributes to an average 81 deaths in crashes every year in British Columbia.
"No call or text is so important it's worth risking your life." says Cpl. Mike Rail "Let calls go to voicemail and ignore your text messages while driving."
Chilliwack RCMP would like to acknowledge our partners from The City of Chilliwack Safer City Team and ICBC for their commitment throughout the month of March to the education of Chilliwack motorists on the danger of Distracted Driving.
For more helpful information on how to stay safe while driving we invite you to visit websites at:
As always RCMP remind everyone who witnesses anything they believe to be suspicious in nature to contact the Chilliwack RCMP at 604-792-4611 or, should you wish to remain anonymous, call Crime Stoppers at 1-800-222-8477 (TIPS).