Mission – The Lifetime Learning Centre Society has received $45,000 in support from the province's community gaming grant program to support their Community Adult Education Program, Therapeutic Health and Wellness Program, and Oral History and Media Technology Program.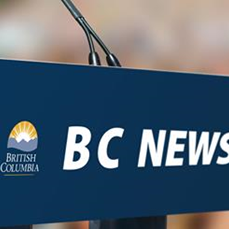 "Lifetime Learning Centre Society is very grateful for this financial support for our programs which assist Mission's senior and intergenerational learners," said Diana Muntigl, Executive Director of the Lifetime Learning Centre. "Our programs provide active living, healthy aging and lifelong learning for Mission and are accessible to all members of the community. In the words of one of our Therapeutic Fitness and Wellness participants, these regular fitness programs have allowed her to remain active and live independently for the last 15 years."
"The community gaming grants provide critical support for organizations that better our community," Maple Ridge-Mission MLA Marc Dalton said. "I am very pleased that the Lifetime Learning Centre Society has received funding which will make a huge difference in the lives of the people they serve."
"Our province recognizes the importance of non-profit organizations in building healthy communities," Abbotsford-Mission MLA Simon Gibson said. "I am pleased this organization is receiving funding through the community gaming grant program, so they can continue to carry out their important service work in our community."
This grant was awarded under the human and social services category of the community gaming grant program which help support the work of local agencies and clubs that deliver important social services to British Columbians facing challenging and difficult situations.
Every year, the Government of British Columbia approves $135 million in community gaming grants distributed among specific sectors, including arts and culture, sport, environment, public safety, human and social services, parent advisory councils and district parent advisory councils.
To find out more about community gaming grants funded by the Government of British Columbia, visit: gaming.gov.bc.ca