Calgary/Abbotsford (Global) – Monday marks 20 years since Canadian low-cost carrier WestJet launched its first flight.
The Calgary-based airline, founded by Clive Beddoe and a team of partners, first took to the skies in 1996.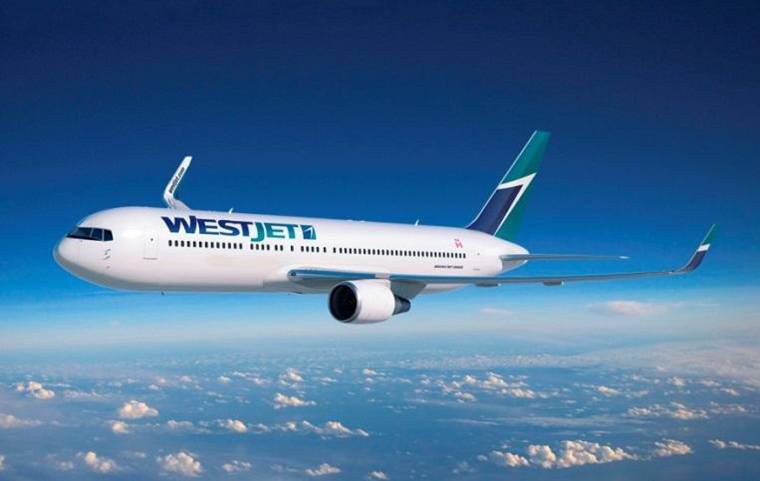 "In just 20 years, WestJet has established itself as a great Canadian success story," WestJet President and CEO Gregg Saretsky said. "From humble beginnings, we have grown to become an international airline and a strong contributor to the growth of Calgary, the province and the country."
Related
The WestJet check in at the Edmonton International Airport Monday, Jan. 25, 2016. WestJet forced to discount airfares as 'Alberta effect' hits travel demand
A pilot taxis a Westjet Boeing 737-700 plane to a gate after arriving at Vancouver International Airport. Calling all American tourists: WestJet wants you to see more Canada
When WestJet first began flying on Feb. 29, 1996, the airline had just three aircraft and served five destinations including Vancouver, Kelowna, Edmonton, Calgary and Winnipeg. Now, WestJet has over 140 aircraft serving 102 destinations in over 20 countries.
In addition, the company has grown from a staff of 220 employees to nearly 12,000.
Westjet flies out of Abbotsford's YXX
"We launched WestJet to make a difference in the lives of Canadians," WestJet co-founder Clive Beddoe said. "We wanted to do things differently right from the beginning, lowering fares, changing rules that didn't make sense and making it possible for more people than ever before to travel by air.
"It's been a wonderful 20 years, and we look forward to many more."
In celebration of their 20th anniversary, WestJet offered a birthday seat sale on Monday and also unveiled a new Canadian-inspired logo featuring a stylized blue and teal maple leaf.
Many WestJet employees greeted guests wearing vintage uniforms from the past 20 years.
Transportation Minister Marc Garneau is set to help WestJet celebrate the anniversary by attending a birthday ceremony in Calgary Monday afternoon.