Chilliwack – On Tuesday, March 1, 2016, Council will review the Chilliwack Homelessness Action Plan Background Report, which was prepared under the guidance of a specially appointed task force, with input from numerous local service providers.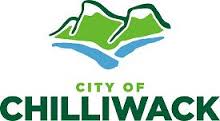 While the delivery of affordable housing, health and social services is a responsibility of the Provincial (and sometimes Federal) government, communities across BC are increasingly expected to have a strategy to address homelessness to access funding. With this in mind, Council directed staff on September 15, 2015, to prepare a comprehensive Homelessness Action Plan.
The background report, which will be presented to Council on Tuesday, establishes the framework for the plan, highlighting the reasons for homelessness, challenges in addressing homelessness, effective strategies, priority housing needs, and goals and actions to establish a comprehensive community response system to help people in need to obtain and retain safe, affordable, appropriate housing.
"While we recognize that the recent homeless count is a snapshot in time, we were pleased to see a reduction in numbers and want to build on that success through a Homelessness Action Plan," said Mayor Sharon Gaetz. "We're not wearing rose coloured glasses and realize that there may be some challenges that we might not be able to fix. Ultimately, we want to work with the Province to ensure everyone has an opportunity to be housed in our community and will continue to work with the many social service agencies in Chilliwack. It's a lofty goal and it will not happen without a plan."
Consultation has been an integral part of the planning process. Task Force participants included members of the Chilliwack Healthier Community Housing First Task Team, as well as individuals and organizations from a variety of social service organizations. A strategic planning session was hosted in December 2015 with interested housing and service providers through the Chilliwack Healthier Community network to talk about the development of the plan, and provide input on potential strategies for addressing housing and support needs to prevent homelessness in Chilliwack. A total of 37 people representing 23 agencies and organizations participated in that session. Public engagement will continue to occur prior to finalizing the plan.
"Homelessness and affordable housing are key areas of focus for Chilliwack Healthier Community and our Housing First Task Team is actively working on a number of actions that have been identified in this background report," said Councillor Ken Popove, Chair of the CHC Housing First Task Team. "The City's Homelessness Action Plan Task Force found that the strategic planning session was integral to the development of the report and ensures we are all continuing to work towards the same goal."
"The Salvation Army in Chilliwack is excited to have been a part of the development of the City's Homelessness Action Plan," said Tim Bohr, Community Ministries Director, The Salvation Army. "The collaborative and broad based consultations across the service agency spectrum, including input from those directly affected by homelessness, were a key part of the successful process.  We are very pleased with the compassionate and proactive approach of the City to these important members of our community."
The Background Report will be available for review on the City's website at chilliwack.com/homelessness. The full staff report can be found online in the March 1, 2016, Council agenda package, which will be online at 3pm on Friday, February 26. Council meetings can be viewed live online at chilliwack.com/live. Archived videos of Council meetings are online by noon the day following a Council meeting at chilliwack.com/councilvideoarchive/ and are available for download for four weeks.