Fraser Valley – The FVRD – Fraser Valley Regional District released new stats on the #66 Fraser Valley Express bus service and the numbers don't lie. The route continues to be popular and growing ! The service to connect the Valley to Metro, Translink and Skytrain stared in the spring of 2015.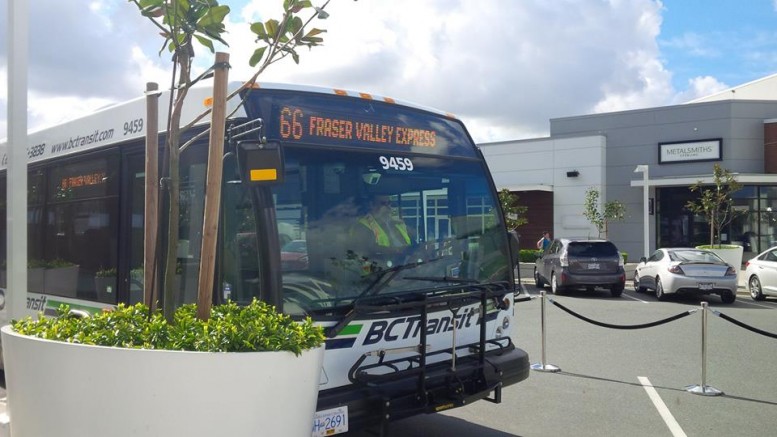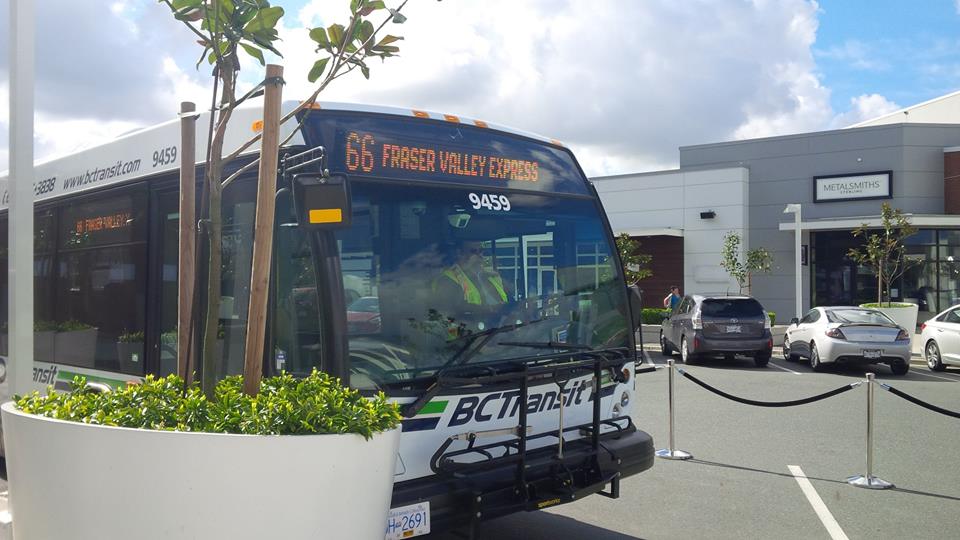 The report goes onto say : The report identifies potential future service changes and actions including expansion of service on Sundays and holidays and future use of westbound highway ramps at 202 Street to access the Carvolth stop.
BC Transit does not recommend any service changes at this point in time.
To make significant changes now could interfere with the momentum that appears to be in place. Any schedule change options could be reconsidered following a review of ridership growth after one full year of service.
BC Transit and the FVRD are, however,continually monitoring the service and where opportunities arise, small cost neutral schedule adjustments can be made that will improve the customer experience. A case in point are some minor schedule adjustments that will be implemented in April to improve mid- day connections between the FVX and the TransLink 555 (to/from Lougheed Station)at Carvolth Exchange.
This is as a result of customer feedback requesting better connections inbound to Chilliwack in the mid-day when the 555 is less frequent.