Victoria- The Provincial Liberal Government has brought down its new budget are there are some points worth noting. Also remember, this is a pre-election budget as by this time next year (2017) will will be in election mode as the Provincial Liberals under Christy Clark, will be looking for reelection.
BC Finance Minister Mike De Jong presented the financial paper on the Legislature.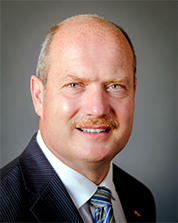 The complete transcript can be found here.
Housing affordability: the purchase of a newly built home(up to $750,00) will now be exempt from the property transfer tax. That should save the buyer up to $13,000. This will be funded through an increase in the property tax transfer rate on homes with a value $2M + , from two to three per cent.
Tracking foreign ownership: people buying homes in B.C. which has turned into a nightmare for first time home buyers. Flipping and the soaring costs put home ownership out of reach for many.
A review of PST which by the way, was introduced in 1948. There will be NO return to the HAST -Harmonized Sales Tax.
MSP – Medical Services Plan: Changes to premiums that exempt children will save single parent families a minimum of $864 per year. Many couples who earn $45,000 or more will pay $20 dollars more per month.
Children in care: the Ministry of Children and Family Development will receive $217 million over three years. Some of the funds will be used to help implement recommendations in the Plecas report and hire 100 additional social workers.This is one of the hot button issues over the last year or so.
A balanced budget: the budget will balance for the fourth year in a row. The Liberals are rather proud of that.