SANTA CLARA, Calif. (Yahoo Sports) – Across a season where his team won 17 times and he was named the league's Most Valuable Player, Cam Newton appeared invincible.
Then along came Von Miller and DeMarcus Ware and Malik Jackson and Wade Phillips and the entire Denver Broncos defense that bruised, battered and eventually beat him in the biggest game of them all.
Denver 24, Carolina 10 in a defense-delivered upset in Super Bowl 50.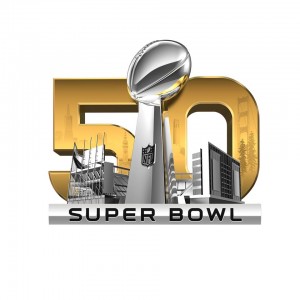 It was the Broncos' defense, not the Peyton Manning offense that was most responsible for Denver's points. A Miller sack and strip of Newton in the first quarter was recovered in the end zone by Jackson to give Denver a 10-0 lead and set the tone that this was a different level than Carolina had seen.
The game was capped by another Miller strip of Newton that set the Broncos up on Carolina's 4-yard line. C.J. Anderson scored a few plays later to put it out of reach. Newton was sacked six times, tossed around like rag doll.
The Panthers arrived as the betting favorite, fueled by confidence from a season in which it steamrolled its way here behind its exciting, game-changing quarterback.
Denver though was a classic immoveable force, with a blitzkrieg rush that had found ways to win games despite lacking effective quarterbacking play from the aged Manning.
In the end, defense won the championship.
Carolina averaged 31.25 points a game during the regular season and scored 80 more in two playoff wins, but could never get a sustained rhythm going against the Broncos. Newton was held to 18-of-41 passing for 265 yards and three turnovers.
It should go down as one of the finest defensive performances in Super Bowl history and one the best units the league has ever seen. Defensive coordinator Phillips, who was unemployed last season, designed a game plan that both confused and crushed Newton.
The pass rush of Miller, Ware and Jackson, et al was unstoppable, leaving the MVP most inefficient.
Manning, meanwhile, goes out a champion in what is likely his final game. A five-time MVP, he was a shell of himself at age 39. He did little in this game to contribute to the victory – 141 yards, no touchdowns, an interception and a fumble – but he was enough of a game manager to win a second Lombardi Trophy to match the total of his brother Eli.
Manning said he won't make a hasty decision about his future.