Abbotsford, BC –UPDATE – The Abbotsford Police Departments Major Crime Unit (MCU) is continuing with the investigation into the two shootings that occurred in Abbotsford Sunday night. To date MCU Detectives have obtained CCTV footage from the surrounding area of Ridgeview Drive and are looking to identify two vehicles and their occupants seen in the area at the time of the shooting.
It is unknown at this time if the occupants had any involvement, but it is believed that they may be able to provide information pertinent to the investigation. The Abbotsford Police Department is further appealing to witnesses that may have observed these two vehicles to also contact police.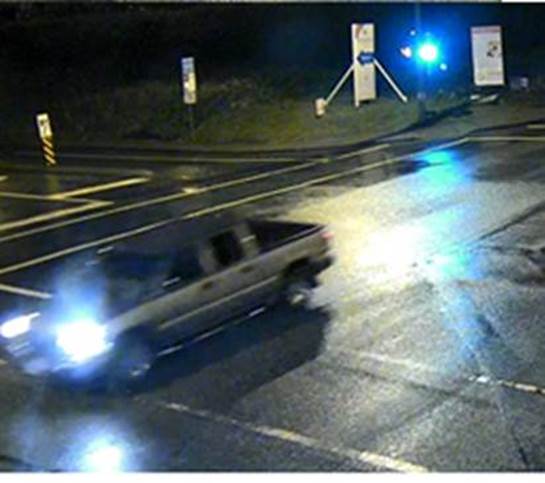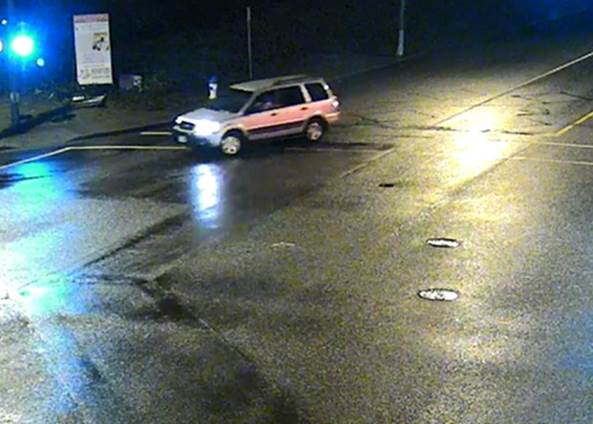 Anyone with information is asked to call the APD at 604-859-5225, text us at 222973 (abbypd) or call Crime Stoppers at 1-800-222-8477.
CCTV Footage Available:
SUV:
Truck:
ORIGINAL STORY – Sunday evening, (January 17th, 2016 at 9:41 pm),  Abbotsford Police received calls reporting shots fired between two vehicles at the intersection of Salton Road and Fern Street.
APD Patrol Division Officers arrived on scene and located shell casings on the roadway, but no evidence of victims or suspects as well as vehicles or homes in the area being struck.
A few hours later (Monday, January 18th, 2016 at 12:13 am)  Abbotsford Police Department received calls reporting shots fired in the 31500 block of Ridgeview Drive. APD officers arrived on scene and identified a home that had been struck by bullets. Fortunately, there was no indication of any persons being injured. Neighbours reported hearing a vehicle quickly flee from the residential street after the sound of gunfire.
The investigation cannot exclude the possibility that this shooting incident is related to other recent events. The Abbotsford Police Department is extremely concerned about potential escalating tensions and the threats to public safety that this incident could represent.
Anyone with information about this incident should contact the APD at 604-859-5225, text us at 222973 (abbypd) or call Crime Stoppers at 1-800-222-8477