Abbotsford, BC – On Sunday afternoon (December 20, 2015 at 4:10 pm), two suspects entered a business in the 33400 block of South Fraser Way. One suspect held a can of bear spray and immediately deployed it into the face of a store employee behind the counter. The second suspect began filling a duffle bag with items from display cases and cash was taken from the cash register. The suspects fled on foot.
The first suspect is described as a Caucasian male, 25-35 years of age, clean shaven, with a medium build and wearing sunglasses, a black baseball cap, black hoodie, black pants and white basketball style shoes (see photo).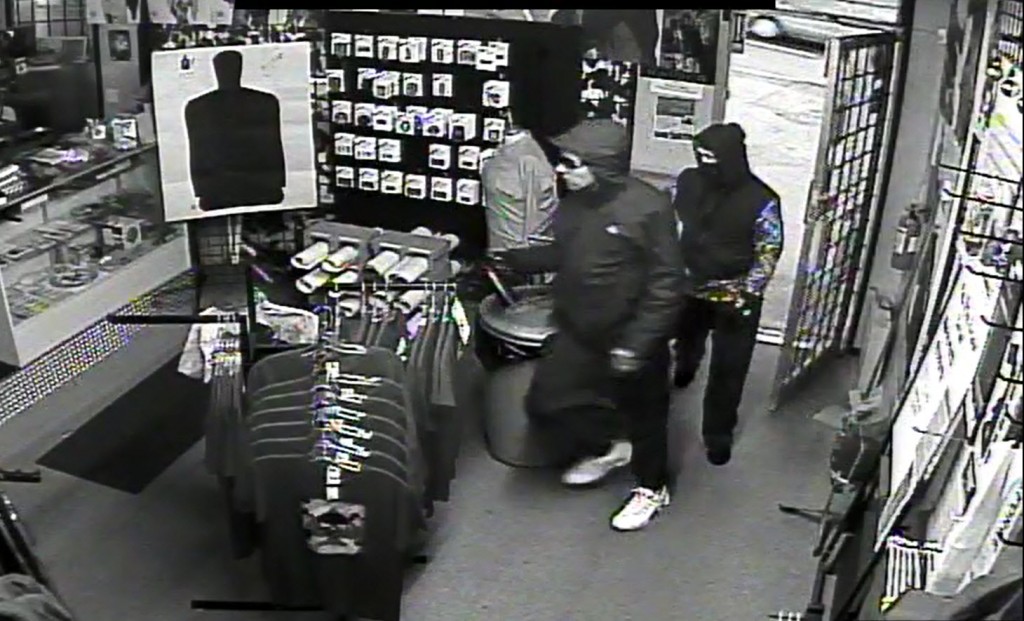 The second suspect is described as wearing a black vest with hood up, multi-coloured sweater and a black face covering. It is unknown if this suspect is male or female.
Anyone with information about this robbery should contact the Abbotsford Police Department at 604-859-5225 or text us at 222973 (abbypd) or call Crime Stoppers at 1-800-222-8477.