Abbotsford, BC – Canada's national chain of Comedy Nightclubs comes to Abbotsford. This weekend is the gala opening.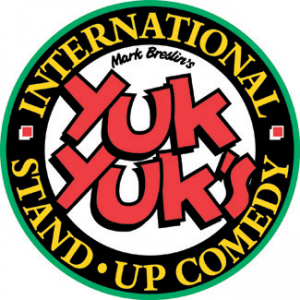 The move to open this location marks a new dimension in the Fraser Valley's burgeoning nightlife scene. With over 1,000 'likes' since the Yuk Yuks Abbotsford Facebook page launched mid-November, momentum towards the opening has grown quickly. People from all over the Valley are voicing enthusiasm, snapping up pre-sale tickets and booking 
parties.
 
"We figured there would be a big appetite for Yuk Yuk's in Abbotsford and the Fraser Valley on the whole, and we have seen that to be true," says Richard Murphy of Division 4 Hospitality, the franchisee and managing group. "If the love we're feeling through social media and the pre-bookings we've had already is any indication of what's to come, Yuk Yuk's Abbotsford is the place to be."
 
Headlining the opening weekend is Canadian stand-up comic and acting legend Mike MacDonald, with shows December 11 and 12 respectively. 
MacDonald will be accompanied each night by MC funny-man Greg Kettner as well as 2 opening acts, which will be different each night - Ryan Williams and Amber Harper Young on Dec. 11, Joey Commisso and Fatima Dhowre on Dec. 12.
 
The show starts at 8 PM each night, with doors opening and food service beginning at 6 PM.
 
The new Yuk Yuk's is located at 2509 Pauline Street in Downtown 
Abbotsford, in a newly renovated space inside the Travelodge. With a full service kitchen and bar the venue will provide a complete entertainment experience.
 
Patrons can expect to see professional stand up comedy Thursday through Saturday each week, with an amateur night on Wednesdays. Sunday through Tuesday will see variety nights including karaoke, lip sync battles, game nights and more.
 
Buying tickets in advance for Thursday through Saturday is highly 
recommended. Tickets are available online at www.yukyuks.com. For large group bookings, email natalie@yukyuks.com.