Abbotsford, BC – UPDATE – Abbotsford Const. Ian MacDonald said the 39-year-old woman has been arrested, and that Abbotsford police will be recommending charges of assault with a weapon.
ORIGINAL STORY – Oh the irony!
As the homeless campers in Abbotsford win a court challenge so they can keep their camp (they can sleep in parks overnight but must leave during the day), a Valley free lance cameraman, who has quietly helped them out on the side, was bear sprayed by one of the homeless campers for no real apparent reason on Wednesday afternoon.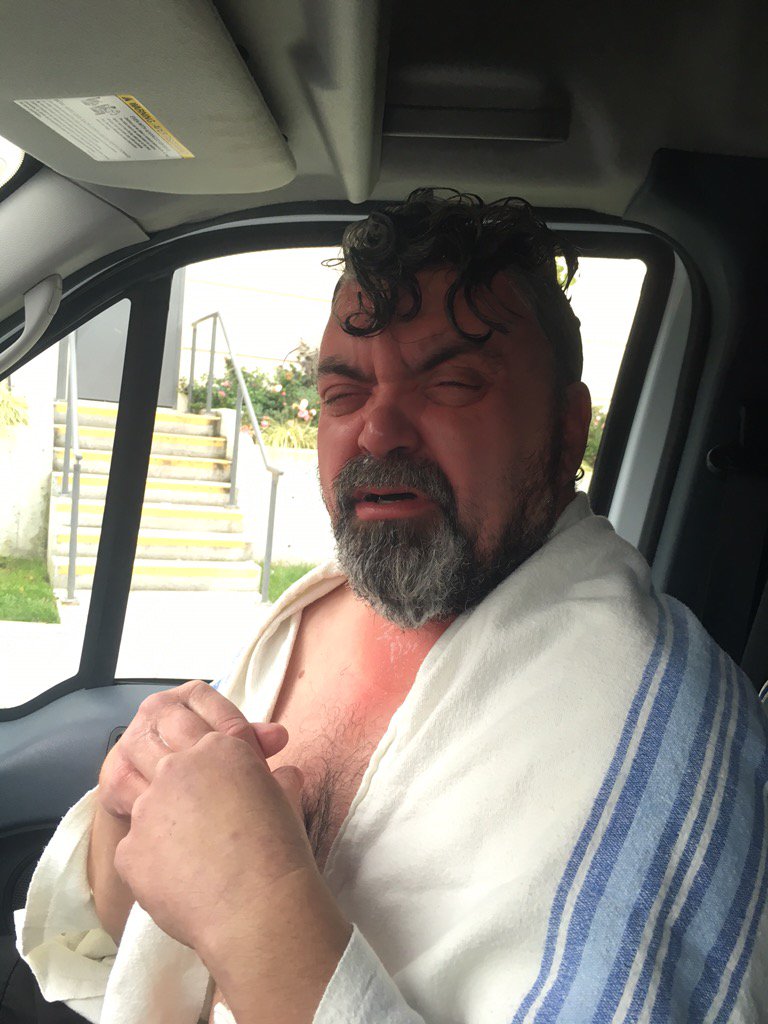 Kevin MacDonald was taking stock shots when one woman came up to him, agitated and swearing , and maced him. NOTE LANGUAGE!
On YouTube MacDonald said – "I have done multiple story's on the homeless camp. shot it lots of times. donated a truck load of water and $$$. Quietly! Now its time they get the hell out of Abbotsford! I'm Done with them. No respect. thank you to everyone that helped me at scene."