Vancouver – UPDATE – The Who September concert has been rescheduled for Friday August 5 2016. Check with Ticketmaster for information.
Original Story – The Who's 50th anniversary tour has been called to a temporary halt on doctor's orders. That includes next week's show in Vancouver.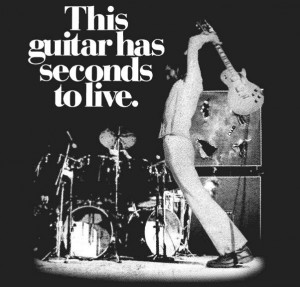 Following a series of postponements triggered by a mystery virus suffered by singer Roger Daltrey, the band has announced Daltrey's doctors have diagnosed him with viral meningitis and advised him to rest for the rest of the year — forcing the postponement of the remaining North American dates on their Who Hits 50! tour.
"We are very sorry to disappoint our fans in this way," says Daltrey in a press release. "For the last four weeks, I have been in and out of the hospital and have been diagnosed with viral Meningitis. I am now on the mend and feeling a lot better but I am going to need a considerable time to recover. The doctors tell me I will make a complete recovery, but that I should not do any touring this year."
"We apologize to all our fans who have supported us in the last 50 years," adds guitarist Pete Townshend. "Once Roger is completely well, we will come back stronger than ever and Roger and I will give you all a show to remember."
According to the press release, the affected shows are being rescheduled for the spring of 2016, with the new dates to be "announced shortly." In the meantime, fans can look forward to watching the band's new concert documentary, The Who in Hyde Park, which is headed for a U.S. theatrical engagement. A list of the postponed "Who Hits 50!" dates follows.
The Who Hits 50! North American Tour
Sept. 24 – Portland, OR – Moda Center
Sept. 27 – Seattle, WA – KeyArena at Seattle Center
Sept. 29 – Vancouver, BC – Pepsi Live at Rogers Arena