Victoria – The Chief Electoral Officer has selected the proponent and opponent groups for the 2018 Referendum on Electoral Reform:
Proponent group
Opponent group
No BC Proportional Representation Society
Both groups will receive $500,000 in public funding to support or oppose proportional representation voting systems. This funding is to be used for public information campaigns. Both groups are subject to a $700,000 spending limit.
The deadline to apply to be the official opponent or proponent group was July 6, 2018. Two applications were received by the deadline.
For more information, visit elections.bc.ca.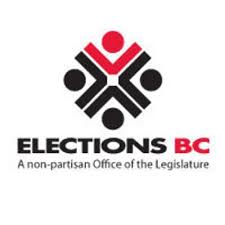 This comes as the debate continues on the actual wording of the referendum. Many critics feel that this could be a very confusing process for the average voter.
The referendum would be conducted by mail-in ballot. The campaign started July 1 and the voting period runs from October 22 to November 30.
It is basically three questions.
The first is a basic yea or nay to the concept.
The second question will decide which version you wish.
There are three types of proportional representation that would be on the ballot.
First, a mixed-member proportional, which is used in a handful of countries, mostly in Europe
The other two are Canadian-designed systems that are not in use anywhere, known as dual-member proportional and rural-urban PR.
BC's Attorney General David Eby is now in the phase of selling this to the public on behalf of the NDP and Green Party.
The Leader of the BC Liberals, Andrew Wilkinson, said the NDP government wants voters to support a system that would ensure one-party majority governments become rare, if not extinct.
Chilliwack Liberal MLA John Martin has been active on social media, shouting down the entire concept of PR.
The Facebook page – Keep Voting Fair posted: One of the options on the ballot is MMP. These are results from a New Zealand Election.
MMP can bring governments that aren't truly voted in – backroom deals, unknown results, fringe parties holding the balance of power. All decided behind closed doors, unknown to the public. Is this what you want for BC? 
Poster from Keep Voting Fair: