Chilliwack – Echoing Surrey's Board of Trade sentiments, that the speed of change for BC's Minimum Wage march to $15 an hour is too fast, the Chilliwack Chamber of Commerce added their two cents worth.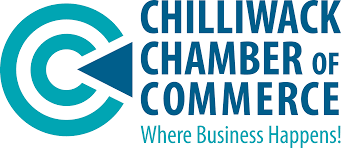 The Chilliwack Chamber of Commerce says the Minimum Wage Increase Announcement comes up short on the suggested implementation schedule.
The Chamber appreciates the work done by the Fair Wage commission and the opportunity to communicate the thoughts and suggestions of our members regarding the impact of a large-scale wage increase. This will certainly have an effect on our businesses and on our economy.
While our suggested timeline was not followed, we can appreciate this increase is not being implemented immediately and suddenly. The four year time line gives our business community some ability to plan and incorporate these costs into their budgets.
In our Fair Wage submission in December of 2017, the following suggestions were communicated on behalf of our members;
• a slow, predictable, measured increase over two terms (8 years)
• Increases be limited to double the growth of CPI
The Chilliwack Chamber of Commerce still shares concerns with many other Chambers and business owners across BC. This shorter timeline will certainly present challenges and for some small businesses, this may be detrimental to their success. We anticipate there will be a loss of some jobs, hours of employment, and a reduction of health or other benefits that many employees and their families currently depend on.
We also share concerns on what this means to the broader community. A significant wage increase will mean that the costs for goods and services will ultimately rise. A rise in the costs of goods and services will significantly impact seniors and others on a fixed income.
Moving forward, we can only hope that a level of certainty and predictability is maintained and that there is a consideration to tie wage increases to the Consumer Price Index.