Chilliwack – At Tuesday night's City Council Public Hearing, Council have unanimous approval for third reading, to push ahead their plans for the downtown revitalization. The RFP – request for proposals from developers for their ideas and concepts, has a January 17, 2018 deadline. By then, CEPCO, the city's economic development arm, is expected to either embrace one of the concepts or simply start over.  It won't be the first time this exercise took place. The ill fated consulting with Walas Concepts fell apart in December 2014. There was no mention of Walas at the pubic hearing.
The proposed zone, and the rezoning of the subject properties (in a block bordered by Princess Lane, Yale, Princess and Young including Five Corners), will allow for mixed use development, including retail units with apartment units located above, along Young and Yale Roads, and townhouse development fronting onto Princess Avenue.
The conceptual site plan: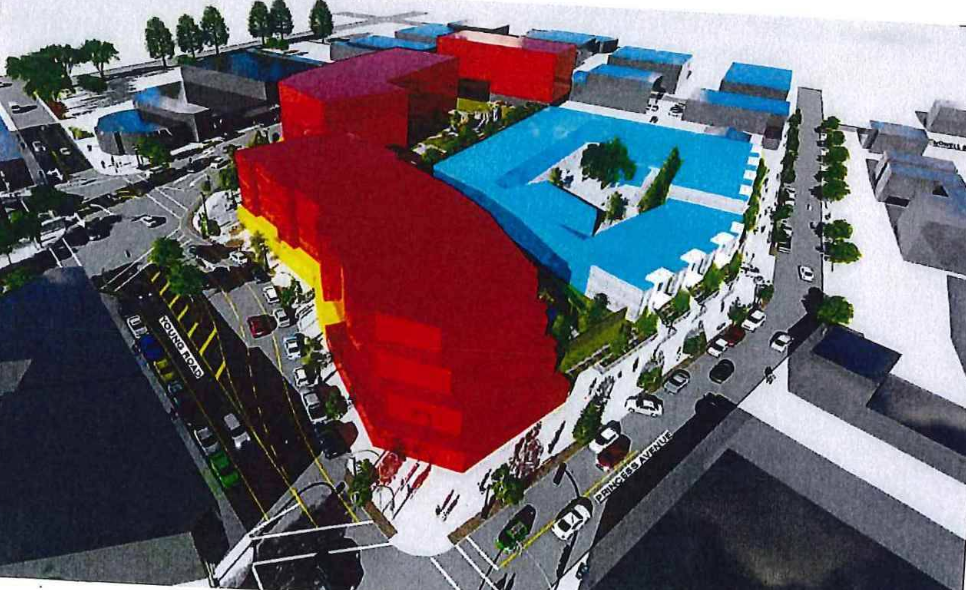 Councilor Sam Waddington, who lives within the area in question, removed himself from the debate.
Laura Reid with Heritage Chilliwack addressed council supporting re-using and re-purposing the heritage buildings in the development proposal and that many of the facades of the existing buildings can be saved:
Only one other person addressed council, in favour of the development but also expressing concern that affordable housing would not be lost in any planning.  Mayor Sharon Gaetz assured that affordable housing would not vanish.
It was noted that all parties have looked at what has been done in revitalizing the downtown cores of similar sites in Nelson, Nanaimo and Fort Langley BC .