Vancouver — School trustees voted in overwhelming numbers at their April 23rd Annual General Meeting in support of Motion 25 which calls on the Provincial and Federal Government to immediately increase support for French Teacher recruitment and retention.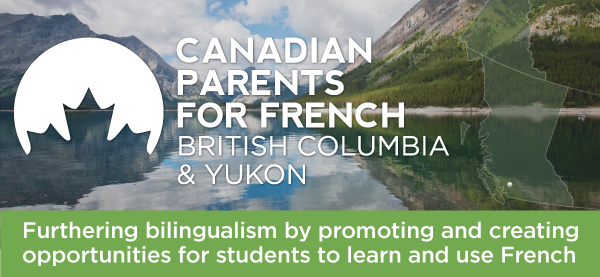 "This was an important step forward by a powerful and important stakeholder," said Diane Tijman, President Canadian Parents for French BC & YK.

She added, "We've been facing a critical French teacher shortage for years. The recent changes to class size and composition have made this even more challenging. We welcome and applaud the BC School Trustees Association in joining our call for increased resources, coordination, and support."
Motion 25 comes on the heels of some significant conversations and initiatives at the Federal level.
Last August, the Council of Premiers passed a resolution asking the federal government to increase to 5% the level of francophone immigration to Canada.
On March 31st, the Federal Government announced changes to the Express Entry program. Starting on June 6, 2017, additional points will be awarded to candidates who have strong French language skills.
To read CPF BC & YK's recommendations for the Provincial Government click here; for our recommendations to the Federal Government click here.
Canadian Parents for French is a parent-led organization dedicated to promoting and creating French second language opportunities for all young students.