Hope, Boston Bar, Agassiz, Chilliwack – On Thursday May 4, 2017 the Upper Fraser Valley Regional Detachment's (UFVRD) Officer-in-Charge held her annual Recognizing Excellence awards ceremony to honour exceptional performances and service to the community.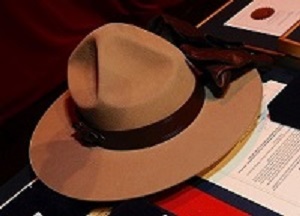 From officers risking personal safety to apprehend a violent suspect, performing water rescues, to civilians coming to the aid of others in times of distress and a business owner giving back to the community, the venue was overflowing with heroes.
You should all be very proud of your achievements and for this afternoon's recognitions, said Superintendent Deanne Burleigh, Officer in Charge of the UFVRD. To your friends, family, and co-workers, thank-you for your continued support. Without you, these ordinary people could not do the extra ordinary things they have done.
Over ninety awards were presented to officers, support staff, and civilians during the ceremony for their actions including:
 A municipal employee, who after answering a telephone call from a distressed client, calmly supported the individual until police arrived at the caller's location.
 An officer's investigational skills at a robbery scene which led to the timely arrest of a suspect.
 The Victim Services manager that provided empathetic support to family and friends following a fatal ATV collision.
 An officer who intervened to protect a Police Service Dog from being attacked.
One of the highlights of the ceremony was the presentation to Chilliwack RCMP 'D' Watch for their apprehension of an alleged offender following a series of armed robberies. On October 8, 2016 Chilliwack RCMP received reports of two robberies. Investigators linked a vehicle to the robberies which they stopped later the same night. The robbery suspect traveling in the vehicle was taken into custody by police.
The team's professionalism, dedication to duty, and coordinated teamwork epitomized the RCMP's commitment to ensuring the safety of the citizens in the Upper Fraser Valley.