Abbotsford (KAM Productions/Kevin MacDonald) – Just after 12:30am , Tuesday May 3, crews were called to the Lafarge cement plant on Wamsley Road in Abbotsford.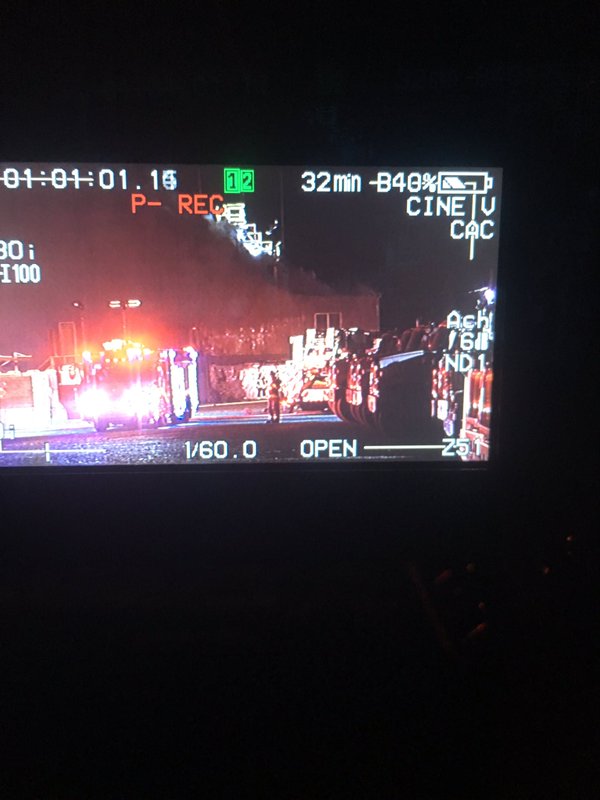 When they arrived they found the main plant building fully involved in fire.
Crews aggressively attacked the fire and brought the fire under control.
The cause of the fire is not known and investigators will be on scene in the morning.