Burnaby/Surrey/Chilliwack/Abbotsford – Last week, the oral arguments at the National Energy Board (NEB) hearings on the proposed twinning of the Kinder Morgan pipeline, started in earnest.
Surrey was first up and stated their case. And as Surrey and Burnaby have their issues (Surrey with the pipeline itself, Burnaby as the destination point and storage for all the oil) the other major players throughout the Fraser Valley will get their two cents worth during week two which starts Monday January 25.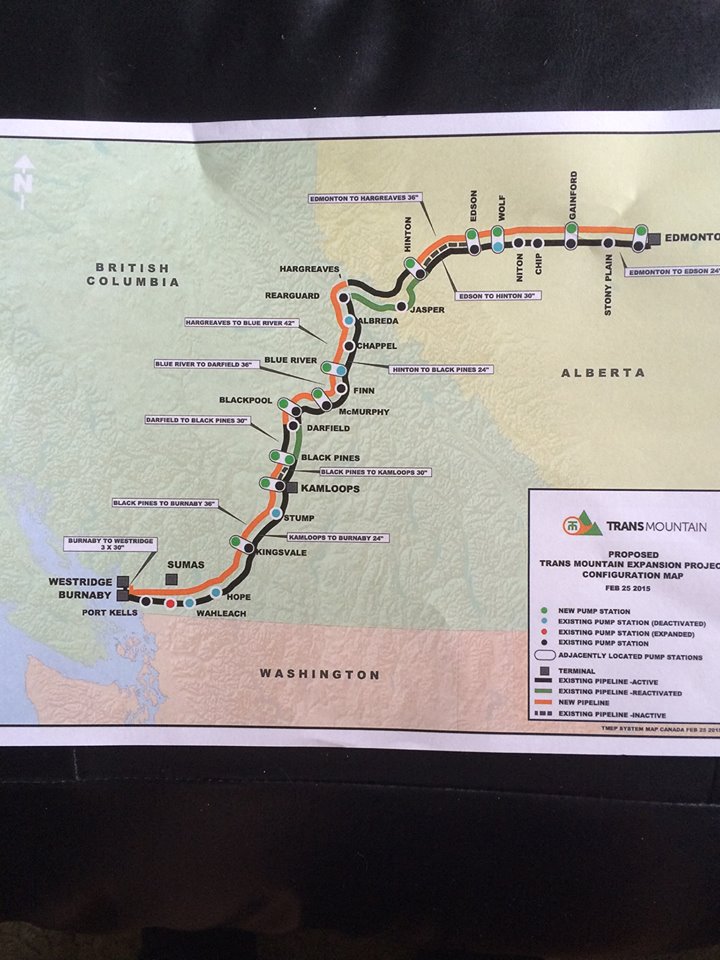 Chilliwack does not have intervenor status, as the other jurisdictions, the city's voice will be represented by the FVRD Fraser Valley Regional District. the City of Chilliwack under Mayor Sharon Gaetz has prepared a paper to be delivered to the process that Gaetz stated was quite detailed and expressed the (obvious) concerns of the City.
Many Chilliwack farmers will be represented by CGLAP, the Collaborative Group of Landowners Affected By Pipelines. They do not have a problem with the actual pipeline project. Their concerns are about any damage to farmland that will happen during construction and what compensation packages will be available during and after the construction process. That would include damage done for ongoing use of the pipeline.
Other groups, including the Yarrow Ecovillige, as well as the PIPE UP Network are totally opposed to the project.
Not only are their oil spill concerns for the environment, the damage to aquifers are a true possibility in their eyes.
This week's timetable for presentations include the Yarrow Ecovillage on January 27th, the PIPE Up Network on January 28th, the FVRD and the City of Abbotsford on January 29th.