Toronto/Fraser Valley – (With files from CP/Aleksandra Sagan) – Are American college and university students coming to Canada, becase the loonie is low and it's more affordable? American schools of higher learning are notoriously expensive, which makes a Canadian alternative attractive.
The Glove and Mail as well as CP – Canadian Press reported: Full-time undergraduate international students paid an average of $21,932 in tuition this academic year, according to Statistics Canada. That's nearly $16,000 more than their Canadian counterparts. Full-time international graduate students, on the other hand, paid on average nearly $8,000 more.
The Canadian Federation of Students has repeatedly accused post-secondary institutions of exploiting international students to replace lost government funding and generate revenue.
American students looking for bargain basement prices are showing up at the University of Toronto, McGill and UBC.
What about UFV- The University of the Fraser Valley?
David McGuire, Executive Director, UFV International, International Education told FVN, the flood is not here. But wait until 2017!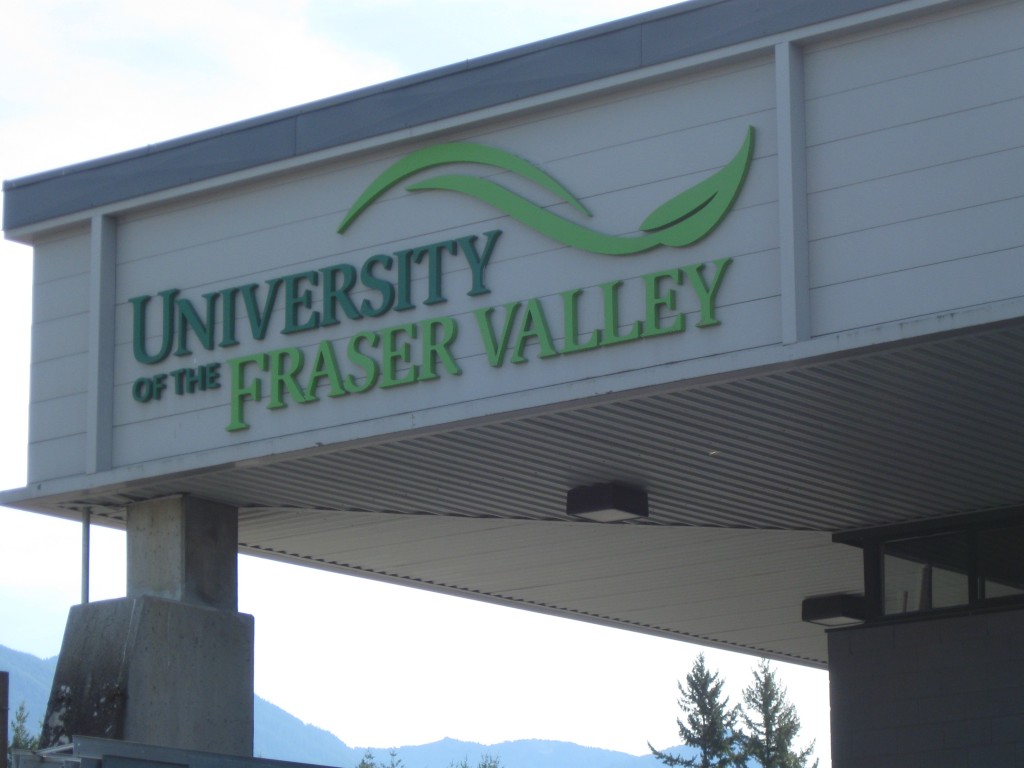 "International students who plan to study in Canada typically begin their planning long before the application stage– sometimes several years. International tuition is a significant investment that, for most, requires long-term planning.
Given the fall of the Canadian dollar versus the US dollar has been a relatively quick process, we don't expect to see any significant increases in applications from US students in the short-term. However, if the Canadian dollar remains weak, this could certainly change for UFV in 2017. I do believe that this economic situation will cause a lot of Canadian institutions to look into the process of getting approved as destinations for the US Federal Student Aid program. A favorable exchange rate coupled with the ability to get a US student loan could pave the way for higher enrollments in the future."