Abbotsford – (Josh Olund – BCIT Journalism) – On Thursday afternoon, there was is a barn fire along Highway 1 between Abbotsford and Chilliwack. The fire is located near McDermott Street, along North Parallel Road (Sumas Flats).
Paramedics and firefighters that arrived at the scene around 3PM trying to douse the fires, which have been seen to reach hundreds of feet into the air.
There are social media reports on the Facebook page Abbotsford Beware, Crime, Safety & Information that this is a pig farm.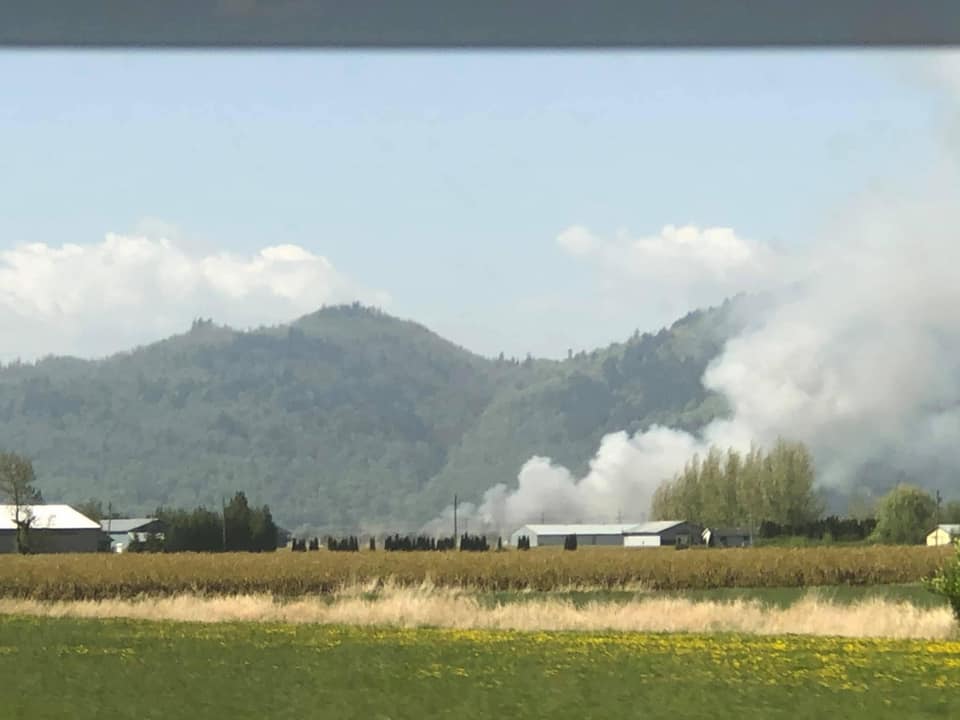 More to come.