Abbotsford – The University of the Fraser Valley golf program is poised for a new chapter in its storied history, as longtime head coach Chris Bertram moves into an advisory role and hands the head coaching reins to Cascades alumni Aaron Pauls and Cody Stewart.
Bertram, the Cascades' head coach since 2005, has helmed an incredible 15-season run which has seen UFV golf ascend to national powerhouse status. He's taking on a new role as Development Advisor for the golf program, which will shift his focus from day-to-day team operations to big-picture sustainability. A key component will be a continued emphasis on fundraising – an area where Bertram has achieved great success during his tenure.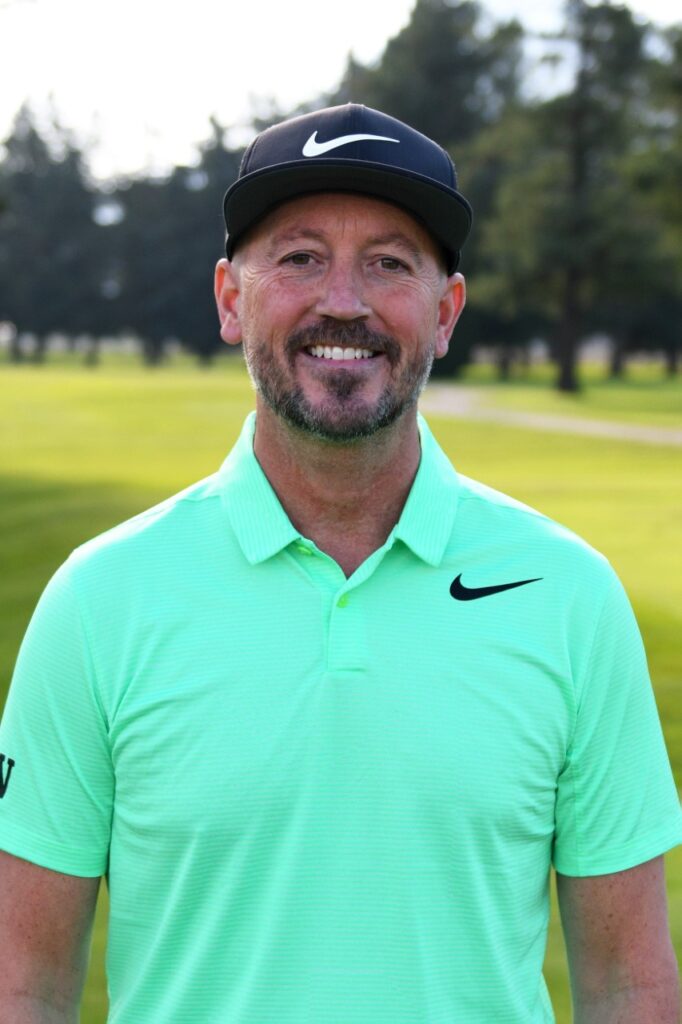 Pauls will take over as head coach of the Cascades men's team, while Stewart will serve as women's head coach. Both are former UFV student-athletes who played under Bertram.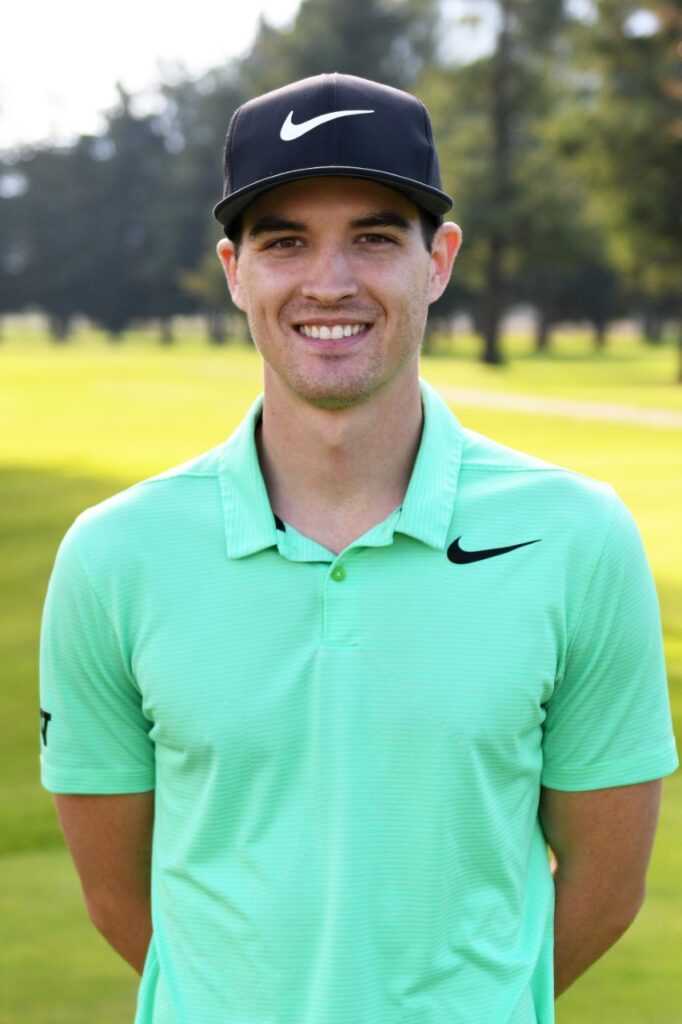 "Though we're a smaller university, Chris really felt that we could compete with the best programs in Canada, and we've been able to do that," marveled Steve Tuckwood, UFV director of athletics and campus recreation. "It's a tribute to his smart, hard work and solid recruiting, and getting the most out of the players we've had here. I'm thrilled with where the program is positioned as Chris steps away. His legacy is solidified, and I thank him for the work he's put in.
"Now we've got two alums taking over the head coaching roles, and no program could ask for anything more."
Looking back on his head-coaching tenure, Bertram noted that when he took over in 2005, there was little external recruiting happening – the men's golf team was simply seeking to "find five people on campus who could get it around the golf course reasonably well." Yet that very first year, Bertram's charges managed to claw their way to a BCCAA (now known as PACWEST) conference bronze medal, qualifying for the national championships in Windsor, Ont. And remarkably, on Day 1 at nationals, the Cascades raced out to an enviable position – Paul Hickey held the individual lead, and UFV sat third overall.
While the Cascades faded to ninth in the team standings, that early taste of national success, Bertram said, "lit a fire" in him.
"What I decided then was, I wanted more of that," he recalled. "If I was going to give my time to this program, I wanted it to be as good as it possibly could be. We started working to get better and better players, and we had more and more success."
Indeed, the Cascades never again finished lower than second in the PACWEST for the rest of their tenure in the conference, which concluded in 2018. The men's squad earned seven conference titles (2008, 2009, 2012, 2013, 2014, 2017 and 2018), while the women's team, established in 2013, claimed four PACWEST crowns (2013, 2014, 2016, 2017).
The Cascades also combined for 12 podium finishes at the CCAA national championships, highlighted by men's and women's team gold-medal sweeps in 2013 and 2017.
Bertram's charges took things up another notch in 2018 – at the Canadian University/College Championship, which brings together the nation's top programs across all leagues, the Cascades men's team won gold and the women took bronze.
In 2019, the Cascades further asserted their powerhouse status, dominating the inaugural Canada West golf championships. The men's team took the gold in blowout fashion, finishing 19 strokes ahead of runner-up UBC, and the women's team won bronze.
In addition to those domestic triumphs, Bertram coached Team Canada at FISU (Fédération Internationale du Sport Universitaire) events on three occasions, and four Cascades golfers – Pauls, Sharon Park, Zach Olson and Wyatt Brook – were selected to represent Canada at international events.
Bertram has also spearheaded the Cascades golf program's annual fundraising tournament, with crucial input from Ray Stewart and Phil Algra, among others. Originally known as the UFV Cascades Pro-Am, a partnership with PGA Tour golfer Nick Taylor was struck four years ago, and the event is now known as the Nick Taylor Charity Pro-Am. Under Bertram's stewardship over the years, UFV golf has had great success raising funds to cover operational costs, establish $200,000 worth of scholarship endowments, and support local charities, and he will look to continue that progress in his new role.
"It's been really, really satisfying," said Bertram, reflecting on the Cascades' rise. "We made a very conscious decision maybe eight years ago to embrace what I'd call a relationship-based culture for the team rather than an outcome-based culture. I'm a competitive person – I like to win. But what became clear to me was, talent alone will not win you championships – at least, not consistently. If you don't have a group of players who want to go out and fight for each other and the coaches, the odds of you winning decrease substantially. That's the secret we tapped into, and that's what we're trying to maintain to this day.
"That same culture was what we brought to our successes in fundraising. Some of the people who were out at our tournament this year are people who were attending 10 years ago. They're part of our family."
Succession planning, Bertam said, has "been in the back of my mind for the past few years," and he believes the Cascades have found ideal culture carriers in Pauls and Stewart.
Pauls joined the Cascades in 2009 as a walk-on, and went on to a storied career that saw him win four team MVP awards, a CCAA All-Canadian nod, and a CCAA individual silver medal in 2013 as part of the Cascades' first national championship team. The Chilliwack, B.C. product represented Canada twice in international competition – at the 2014 World University Championships in Switzerland, and the 2015 Summer Universiade in South Korea.
Pauls graduated from UFV with a Bachelor of Kinesiology in 2014, and went on to earn his Masters in Kinesiology (motor behaviour) from the University of Nevada, Las Vegas in 2016. He rejoined the Cascades as an assistant coach the following year, and helped guide the men's golf team to Canadian University/College, PACWEST, and Canada West championships. He has served as a sessional instructor in the UFV kinesiology department since 2018.
"I started at UFV 11 years ago now, and I remember walking into Chris's office and talking to him about playing on the golf team," Pauls said. "I got to know Chris very well, especially towards the latter end of my time at UFV when we traveled together for international events. My time at UNLV deepened my interest in coaching, and coming home, that's what I wanted to get into. I wasn't playing golf competitively anymore, and I wanted something to invest my time into and to win at. Chris gave me a chance to help out, and it progressed from there.
"Obviously my passion for UFV is high, being a former Cascades athlete, an alum, and now a head coach. I'm super-excited for the opportunity."
Stewart, a graduate of Abbotsford's Yale Secondary, spent four seasons with the Cascades men's golf team – he redshirted in 2013-14, and spent three seasons (2014-16, and 2018-19) as part of the active roster. In his final campaign, he was a key member of a squad which won the PACWEST team title and took bronze at CCAA nationals.
Stewart completed his Bachelor of Kinesiology in 2019, and currently works as a PGA of Canada golf professional out of Chilliwack Golf Club and Cheam Mountain Golf Course. He holds certifications from the Titleist Performance Institute as both a golf professional and a fitness professional, and is a PGA of Canada apprentice professional. He's also worked with the Cascades golf program for two years as strength and conditioning coach.
Stewart follows in the footsteps of former Cascades assistant coach Jennifer Greggain, who had handled many of the day-to-day operations for the women's golf team in recent years. Greggain was recently hired by Golf Canada as assistant coach for the women's national amateur team and young pro squad.
"It's great to continue building on the foundation that Chris and Jennifer have built," Stewart said. "There's a winning culture in place, and student-athletes know they're going to have a great experience here. I'm really excited for the opportunity to share my experiences with this team."