Chilliwack – Just another few weeks and another roundabout will be fully operational.
Prest Road and Chilliwack Central Road Roundabout construction started in November 2019 and is on schedule to be finished on August.
No word on what type of art display will be set in the middle.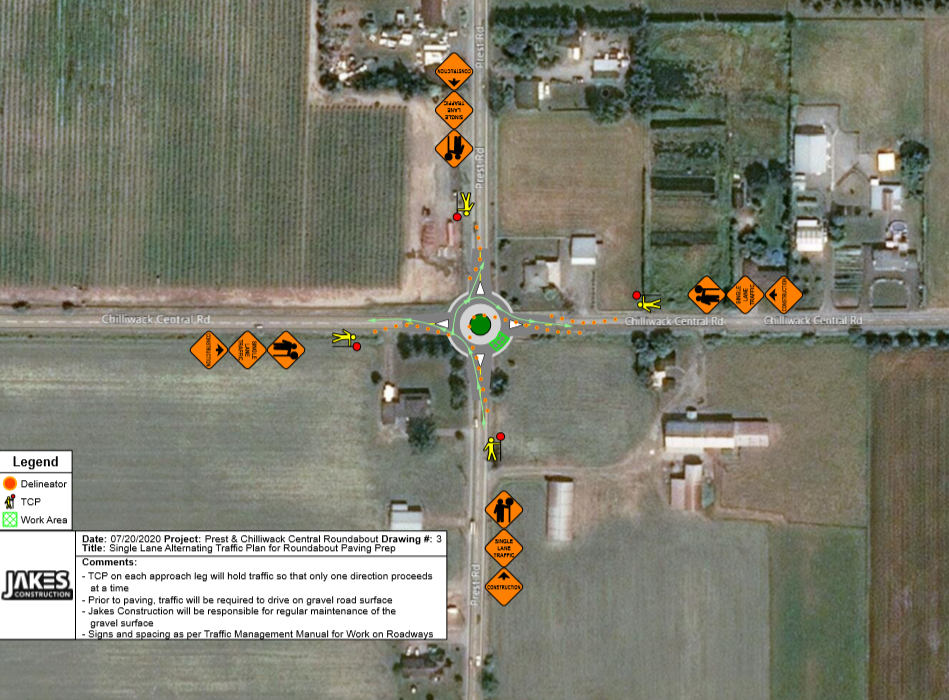 Construction Timeline:
November 2019 – August 2020
Current Works:
Works include design and construction of a single-lane roundabout with road widening approaches, street lighting and drainage improvements.
The Contractor completed placing of concrete curb and sidewalks including road widening approaches and drainage improvements. BC Hydro completed hydro pole relocation in June. Currently, Jakes is waiting for Telus to complete relocations of their services before they can complete the remaining works.