Chilliwack – The Chilliwack Hospice Thrifty Boutique will be closing their current location on Saturday and VOILA, the new location Opens Monday February 24 for donations.
The Grand Opening is March 9.
Their moving sale will be a lot of fun. $6 a bag and 75%off the rest of the store .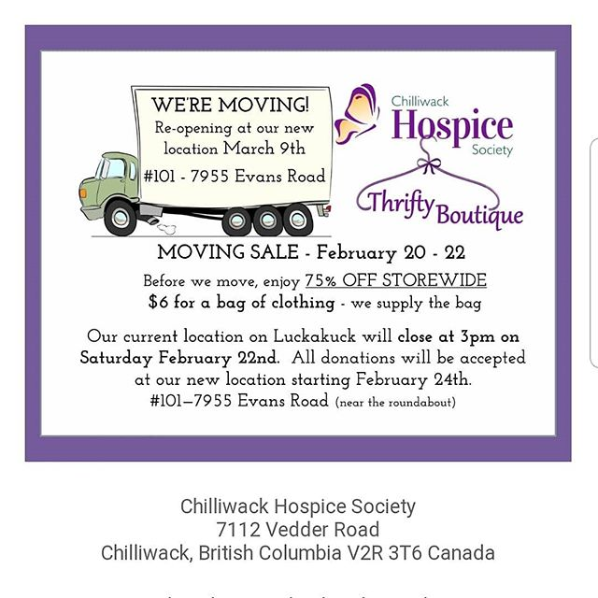 The new location opens Monday February 24 (for donations) near the Evans Roundabout.