Victoria – British Columbians who feel they are being gouged on their cellphone bills will have help with the appointment of a federal lead on telecommunications.
Premier John Horgan has appointed Bob D'Eith, MLA for Maple Ridge-Mission, to stand up for B.C. families by advocating to Ottawa for more affordable and transparent cellphone options.
Read the Cellphone Billing Transparency: What We Heard report: https://engage.gov.bc.ca/govtogetherbc/impact/cell-phone-billing-results/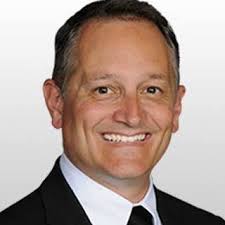 According to thousands of responses to a recent government survey, there is frustration, confusion and unhappiness with cellphone contracts and billing in B.C.
A new report titled Cellphone Billing Transparency: What We Heard summarizes the 15,549 survey responses received between May 29 and July 5, 2019. Key findings include:
* Cellphone contracts and bills are difficult to understand. A majority of respondents reported issues with these documents, such as an unexpected charge.
* Cost and value perceptions are very poor. Just 6% of respondents agreed their service costs were reasonable, while nearly 30% added comments calling for more affordability and choice.
* Service costs add up for families. More than nine in 10 B.C. households now have at least one cellphone, while fewer than six in 10 have a landline.
D'Eith, who had a leading role in creating the survey, also reached out to organizations throughout B.C. over the last year, including telecommunication companies, consumer advocates, seniors' groups and academics.
Next steps include engaging stakeholders in more focused discussions and undertaking a legislative review of B.C.'s consumer protection laws. As well, the Province will engage with Canada's new government to advocate for better affordability and transparency in the federally regulated telecom sector.
FYI
* Premier Horgan has appointed D'Eith to lead the cellphone affordability and transparency project. In this capacity, D'Eith will act as the federal lead on telecommunications to advise and provide recommendations on cellphone issues to Mike Farnworth, Minister of Public Safety and Solicitor General, who has ministerial responsibility for consumer protection.
* D'Eith is also the chair of the Select Standing Committee on Finance and Government Services for the provincial legislature.
* While the federal government is responsible for regulating telecommunications in Canada, provinces have jurisdiction over contracts and consumer protection.
* In February 2019, B.C.'s throne speech called for "action to improve (cellphone) billing transparency, beginning with a consultation and legislative review."