Chilliwack – After having been hosted by the Abbotsford Centre, The Stage in Mission, and the Abbotsford Arts Centre, this year's Fraser Valley Music Awards will be taking place November 21stin Chiliwack.

Now in their fourth year, the awards celebrate musical talent from throughout the region in a wide variety of categories covering everything from staples like Rock, Folk, Country, Blues and Jazz to Hip Hop, Electronic, Experimental, Punk and Metal. In addition, special awards are bestowed for outstanding works in the First Nations and LGBTQ communities, and for the first time ever will feature a Fan Vote Award and a very special presentation for Lifetime Achievement.
An initiative of CIVL Radio and its station manager Aaron Levy, the timing of holding the awards in Chilliwack could not have been better as, earlier this year CIVL (the University of the Fraser Valley's radio station) was granted CRTC approval for a broadcast transmitter in the city. The idea of holding the awards in Chilliwack came from City Councillor Jason Lum, and unlike the three previous years, the event will very much have a flavour of the host city,from local personalities appearing as presenters on the show to a portion of the proceeds being directed to victims of this summer's Park Ridge fire.
The 4th annual Fraser Valley Music Awards will take place Thursday, November 21 at Corky's Irish Pub (the venue being chosen both for its size and unique staging and presentation possibilities) and tickets for the general public will be available soon for $10. Submissions are now open for all Fraser Valley musicians and entry forms as well as additional information can be found at civl.ca.
The first ever Lifetime Achievement honour will be presented to guitarist, songwriter, and co-founder of the iconic Canadian band Trooper, Brian Smith.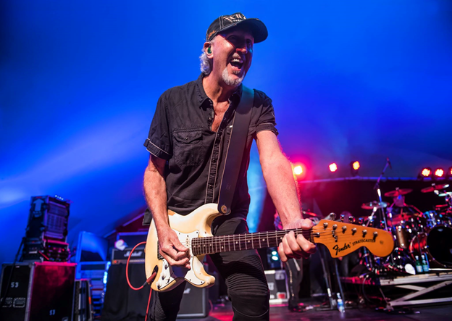 The jurors have finished their tabulations and the nominees have been set for next week's Fraser Valley Music Awards. By category they are:
Blues
Dale SawatzkyDear FatherFun For CoverJames Buddy RogersKellen Saip
Country
David Ivan NeilDear OneThe Eddy J BandKellen SaipLori Paul and Spiderlodge
Electronic
DJ ElixirKristin WitkoNiceStephen Carl O'SheaTravis Colt Murray
ExperimentalAlex Rake and theLeavesDavid Ivan NeilKristin WitkoStephen Carl O'SheaVillain Villain
Folk
Bre McDanielThe Crescent SkyJohn Welsh and Los ValientesKyler PierceWest My Friend
Hip Hop/Urban
BrizzyHooper Turnt SangerJada KleinJMLLil Turtle
JazzNatalia PardalisRachel and Ted MusicMetalErik "The Lightning" TaylorNEVERANOTHER
Pop
Ben CottrillJada KleinKristin WitkoKyler PierceThe Sylvia Platters
Punk
Alex Rake and the LeavesDavid Ivan NeilJoanie Loves Chachi
Rock
The Cut LossesDylanGone Sugar DieKyler PierceThe Sylvia PlattersWestern Jaguar