Kelowna/Fraser Valley – Sun glistens off the lake, still water framed by mountains in a postcard-worthy backdrop.
Autumn looms, but it's still short sleeve weather. Perfect conditions for what's been jocosely dubbed a good walk spoiled, but on these sculpted fairways surrounded by forest and sage brush hills, that notion is quickly dispelled.
Really, was there anywhere else for Canada West to showcase its newest championship sport?
"It's hard to think of Kelowna and the Okanagan and not think of golf," says Tom Huisman, UBC Okanagan's Director of Athletics and Recreation.
For the Valley, all eyes willbe on Mission Golfer Kyle Claggett

CW GOLF CHAMPIONSHIPS PROGRAM

TOURNAMENT LEADERBOARDS
UBCO hosts the inaugural Canada West Golf Championships at its long-time home the Okanagan Golf Club October 5-6.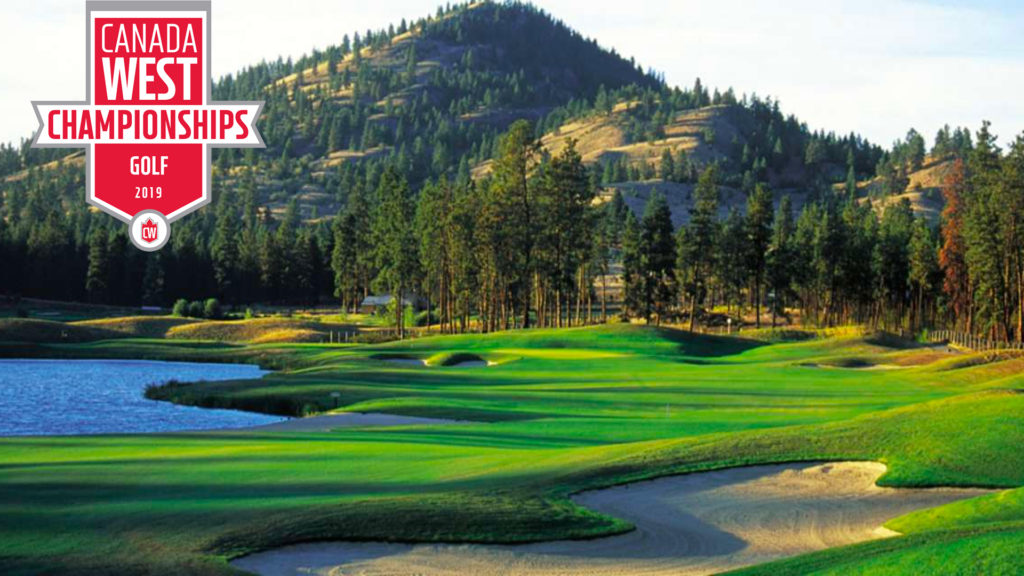 "It just seemed like a natural fit for us because of the region that we're in, and we have an incredible partner for our program in the Okanagan Golf Club," Huisman adds.
Men's and women's student-athletes from Alberta, UBC, Calgary, the University of the Fraser Valley, Lethbridge, Manitoba, and Victoria are joining their hosts in this picturesque setting to write a new chapter in Canada West championship history.