Cultus Lake (Paul Holman/ Cultus Lake Park, Resident Information) – 20-25 Film Crew members from Boldly Creative Agency will be in Cultus Lake Park on Thursday September 19 to film a commercial. They will videotape actors on the private dock at 44 Lakeshore Drive from the adjacent public dock.
Local traffic will not be impacted.Should you have any questions or concerns about how this filming might affect you, please do not hesitate to contact the production office at 604-785-4867.
For more information on the filming, please click here.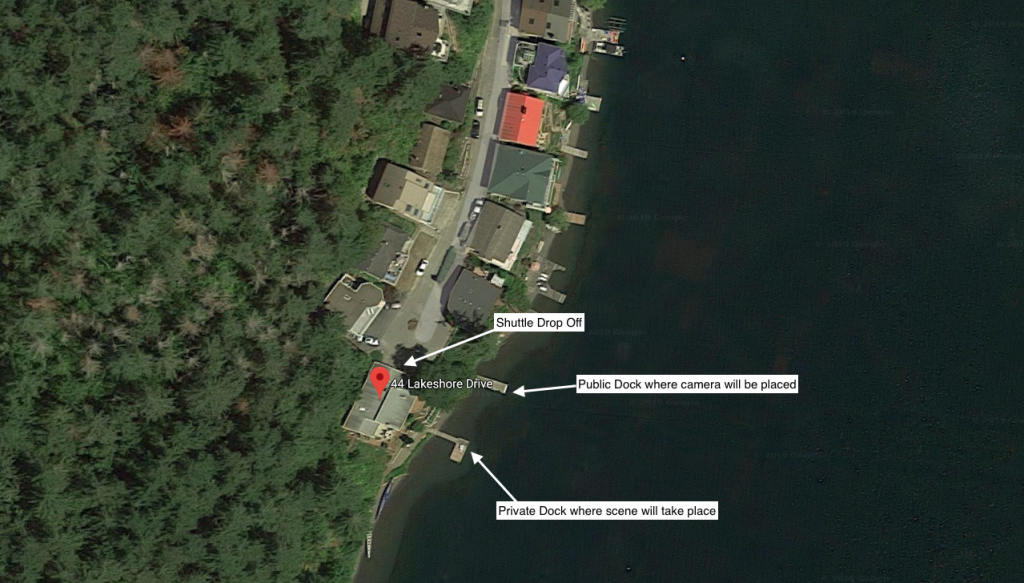 Please note:
The filming is dependent on weather. The video shoot may be changed to September 17, 18 or 20, as required.
The public dock adjacent to 44 Lakeshore Drive will be closed to the public for much of the day.
The crew may need to use generators to power lights, depending on their lighting needs.