Mission – Usually, during elections, it is rare for local politicians to comment on Provincial and Federal elections, during the campaign.
And vice versa.
Mission's Mayor Pam Alexis has issued an open letter, with a caveat. Talk about local issues, however, the aging sewer pipe between Mission and Abbotsford is a major concern.
Here is Her Workship's letter which is on line at the District website: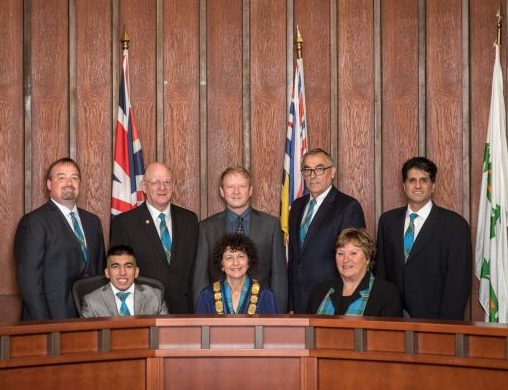 As the federal election campaign begins, I extend my gratitude and best wishes to all those who have put their names forward to represent our community. As Mayor, I look forward to healthy debates and competing perspectives on the best ways that the federal government can make lives better for those who call Mission home.
I am extending an open invitation to all candidates to talk about Mission's top local priorities, ways that their party's policies can help move Mission forward, and ways that we can work together and champion Mission's priorities in Ottawa after the election.
Mission's top federal priority is securing support to lay a new sewage pipe that connects to the joint Mission and Abbotsford treatment facility.
Our existing pipe crosses the Fraser River and carries virtually all of the residential and industrial wastewater that our community produces. It is old, at capacity, and at risk of failing. This issue threatens our ability to meet the demands for growth in our region. It also represents an unacceptable risk to the environment and the families who live along the Fraser River. Additional funding is critical to push this forward quickly; as well as active support after the election from our Member of Parliament to help Mission navigate complex rules and regulations currently handcuffing the project.
With the right infrastructure in place, Mission can better focus on capturing emerging opportunities for community development.
Our local housing market is growing and remains relatively affordable; one of Mission's great advantages. But this cannot continue unless we look now to diversify our housing market and make the best use of underutilized and scarce land. We must also diversify our local economy. Though our population has grown, the number of large employers has not and there are many who want to see more opportunities to work, play and shop locally. This Council has identified growth and development of our industrial lands as the most important strategic objective.
In the same vein, the revitalization of Mission's waterfront represents one of our greatest opportunities to increase local employment and change the very fabric of Mission.
That's why this Council has signaled its intention to bring this underutilized land to life. This is an opportunity to create jobs and a vibrant destination for the benefit of the entire community. However, to succeed with this project we need a strong federal partner working with us to navigate all of the necessary environmental, regulatory, consultative and infrastructure requirements to come.
Meanwhile, as with all municipalities, Mission continues to have needs for new and renewed local infrastructure as our community grows. This includes the need for improvements to local roads and highways, drinking water systems, wastewater conveyance and treatment, and facilities such as new fire hall, search and rescue, RCMP detachment, leisure centre, and additional affordable housing.
As a smaller community in the Lower Mainland of BC – one that doesn't quite fit either the rural or big-city models – Mission's priorities are more susceptible to being overlooked by higher levels of government. We hope to work with our Member of Parliament, as an advocate for our community, to ensure that Mission receives its fair share of support from available federal programs.
I hope that all citizens take this opportunity to become informed of our local candidates and the solutions they propose, and exercise their right to vote. Talk to the candidates about these issues and others that matter to you.

Council looks forward to hitting the ground running with whomever you choose on October 21st, to tackle our shared priorities and keep our community moving forward.