Chilliwack – A Gaming Grant Workshop will be hosted by John Martin MLA, Chilliwack and Laurie Throness MLA, Chilliwack Kent at Elements (formally Chances) Chilliwack, The Flex Room. This is a BC Community Charitable Gaming Grant Presentation all day long, Wednesday September 18.
Admission is FREE but you do have to preregister as space is limited.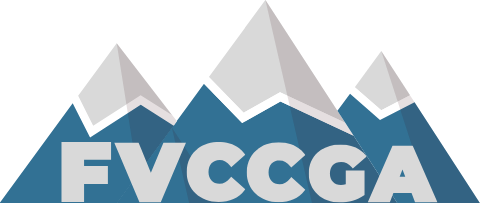 In coordination with BC Community Gaming Grants Branch and The Fraser Valley CCGA, in support of Chilliwack and Kent's Non-Profit Organizations, Laurie Throness MLA and John Martin MLA invite all eligible Non-Profit Organizations to learn more about the Gaming Grant funds available, generously awarded by BC Gaming and The Province of British Columbia.
Community Gaming Grants support eligible not-for-profit organizations that deliver community programs that benefit the citizens of British Columbia. This presentation will review the information about these grants, including: eligibility, grant amounts, application periods, how to apply, online application resources (tutorials, tips, FAQs, etc.) and more.
AGENDA
10:30am – 11:00am Greeting Reception with Laurie Throness and John Martin
11:00am – 12:45pm Gaming Grant Workshop presented by, Matt Dell, Manager of Policy and Community Outreach (Communiy Gaming Grants Branch, Ministry of Municipal Affairs and Housing)
12:00pm – 1:00pm Lunch Break
1:00pm – 4:00pm Guest Speakers Books Next Door CPA, Discuss the financial requirements within an organization and best practices. & The Office Delegate will discuss the importance of SOP's and administrative organization.
Following the information presentations, there will be a Q&A and networking opportunity. The FVCCGA encourages the attendees to bring their applications and questions regarding their direct sectors, so we can review in more depth, the Guidelines and Requirements of applications by NPO's
The BC Gaming Outreach Manager Matt Dell and the FVCCGA Regional Manager Tracy Butterfield will work with the programs on their current applications, and assist them with some of the tasks required by their application (example Program Descriptions)
The current Sectors open for application includes:
Human and Social Services:
Apply from Aug 1 to Nov 30, 2018
There will be an open exchange of information between a variety Non-Profits Organizations, sharing their experiences with the gaming applications. This event provides a great opportunity to network with other NPO programs and societies in your community. A chance to learn more about better practices pertaining to your application, the documentation requirements and the process involved. As well as, meet like minded individuals who share your passion for providing strong programs that enrich your community and the residents that live among them.
There is a limited amount of seating. Each non profit organization can have a maximum of two representatives attend this event.