Chilliwack – Heritage Chilliwack hosted a major presentation on the Downtown revitalization, featuring the contractor Algra Brothers.
Jon Kinneman with Algra Brothers showed off phase one of the four year plan, that is slated to open in the Spring of 2020. As demolition rolled along, crews and Kinneman himself, found many treasures. From vintage newspapers clippings to tools to turn of the 20th Century film clips. Even 20 empty bottles of White Horse Scotch.
Some of the items were on display for the 40 or so in attendance in the Royal Hotel. Many of the items will go to the Chilliwack Museum and Archives, however, Kinneman admitted that crews are allowed to keep a few items. BUT, they can not be resold, especially on sites like eBay. If someone wanted to part with a piece of history, it must be returned to the Archives.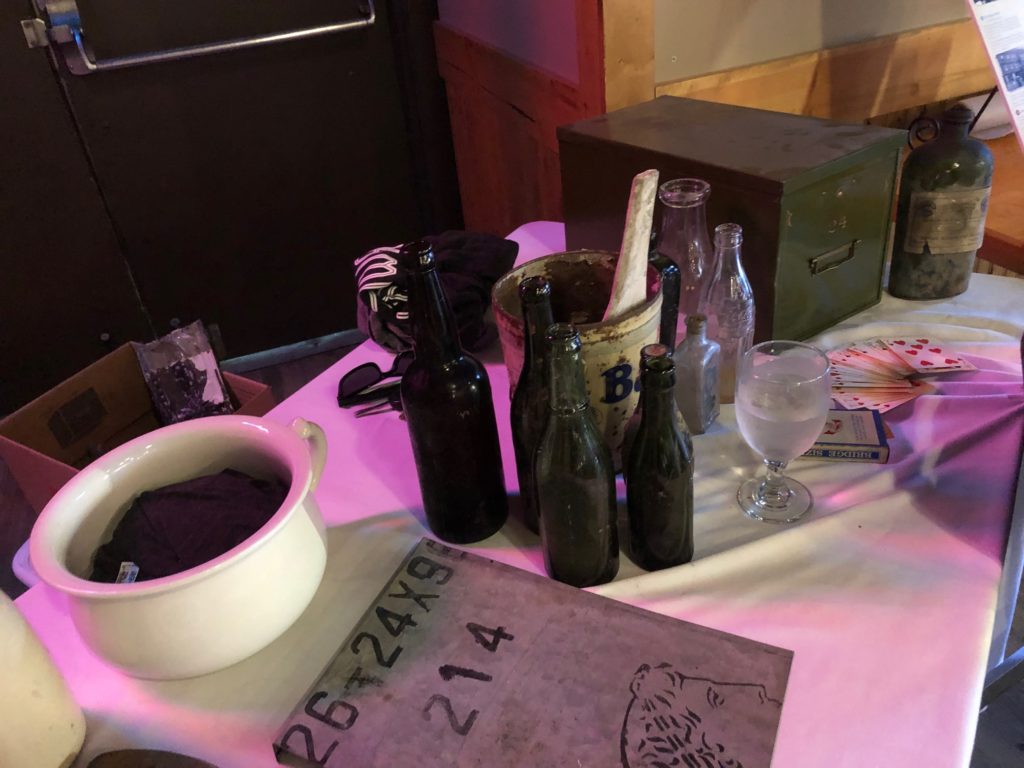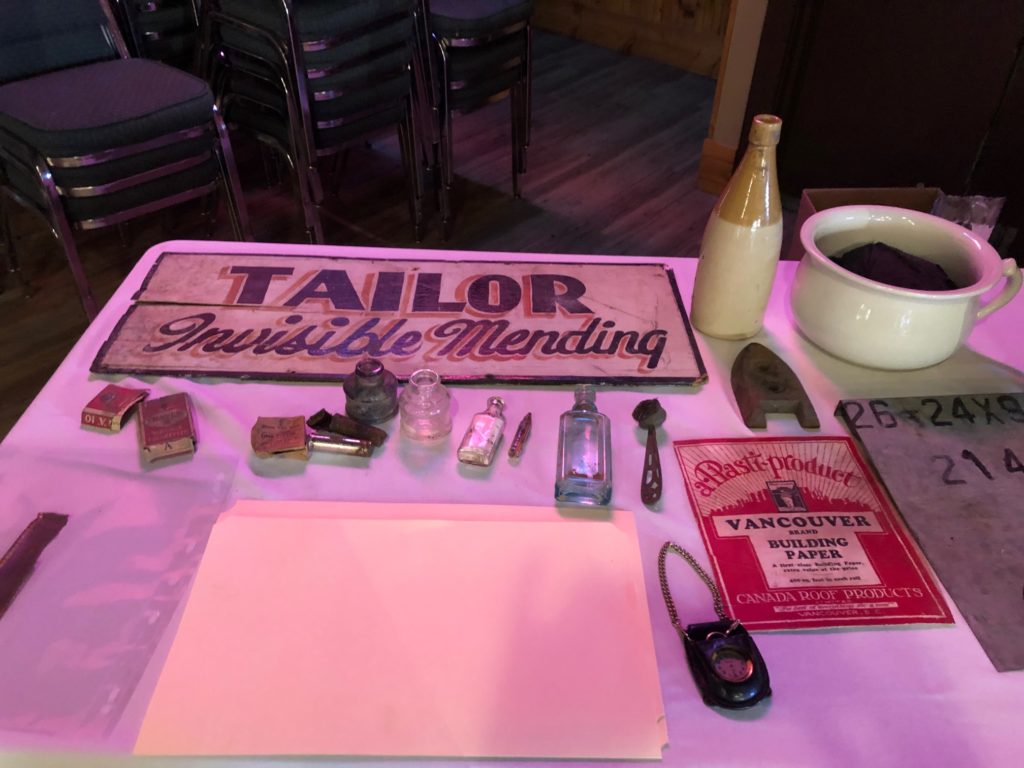 Algra Brothers will be moving their Abbotsford office to what was the Woolworth Building, in the heart of the new community on Yale between Five Corners and Nowell. The thought of a mini museum in their new office was just not feasible.
What Phase 1 will look like:
Discovering tools and other treasures in the walls during demolition:
Finding the film:
The discovery of cans and bottles: