Ottawa/Fraser Valley – The Government of Canada, the Province of British Columbia and the First Nations Summit have collaboratively developed a Recognition and Reconciliation of Rights Policy for Treaty Negotiations in British Columbia.
Carolyn Bennett, federal Minister of Crown-Indigenous Relations, Scott Fraser, British Columbia's Minister of Indigenous Relations and Reconciliation, and First Nations Summit political executive leaders Cheryl Casimer and Robert Phillips jointly released a new policy approach for treaty negotiations in B.C.
Reaction
The Union of BC Indian Chiefs (UBCIC) say they were disappointed to learn that BC, Canada, and First Nation Chief Negotiators in the BC Treaty Commission (BCTC) Process have finalized their Recognition and Reconciliation of Rights Policy for Treaty Negotiations in BC (the "Policy") despite the serious infringements of human rights that it poses.
In their media statement: A significant concern UBCIC has with the Policy is that it enables the Crown to recognize and privilege the inherent rights of some BC First Nations, while not recognizing the inherent rights of other First Nations, specifically those not involved in the BCTC Process. Furthermore, this Policy does not adequately address the case of neighboring Nations with unresolved territorial issues; Indigenous Nations involved in overlapping or shared territorial disputes will undoubtedly have their Title and Rights infringed upon because of the Policy.
Grand Chief Stewart Phillip, President of the UBCIC stated, "At the end of the day it's about extinguishment – certainly for those outside of the BCTC process. We are disappointed that the Crown is imposing a discriminatory and flawed framework for negotiations that is entrenched in colonial 'divide and conquer' tactics; it stands to reinforce divisions between First Nations and undermine the standard of free, prior, and informed consent entitled to all Indigenous peoples. UBCIC has made clear that a principled approach to negotiations that is inclusive and supported by all First Nations in BC is needed. We conducted a Symposium in May that engaged with First Nation Chiefs and leaders on emerging developments in negotiations outside of the BCTC process. As a result of the First Nation-led discussion and strategizing, we were able to identify and highlight in our Summary Report key principles that are grounded in Indigenous self-determination, jurisdiction, and unity that should guide negotiations. We urge the Crown to follow and integrate these principles into their approaches."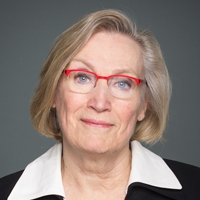 Policy highlights
The new B.C.-specific policy captures ongoing work and new innovations at negotiation tables across British Columbia. It also builds on the work of the 2016 "Multilateral Engagement process" and the more recent "Principals Accord," and draws on the experience gained by the negotiating parties since treaty negotiations began.
This B.C.-specific policy supports an approach to treaty negotiations based on the recognition of rights. A central feature of the B.C.-specific policy is that negotiations recognize the continuation of rights without modification, surrender or extinguishment when a treaty is reached. Under the B.C.-specific policy, future treaties, agreements and other constructive arrangements will set out guidelines for reconciling Crown and Indigenous rights based on co-existence that can evolve over time. It also provides greater flexibility to develop agreements incrementally in British Columbia.
Policy application
This policy is specific to groups negotiating treaties under the British Columbia treaty negotiations framework and does not apply to other Indigenous groups negotiating with Canada or British Columbia, who may be engaged in other reconciliation processes.