Chilliwack – The City of Chilliwack and ICBC were out at Bernard Elementary for the annual "Back to School" kickoff. This was a hard reminder for motorists to pay attention to 30 km/h school zones. The radar guns were out and for the most part, for the hour that FVN and chillTV were at the school, most drivers slowed down in time. There were a few commercial vehicles that blew through and their licence plate numbers were jotted down. Only one ticket was given while media was there.
Drivers caught speeding through a marked school zone in BC can be pricey, which escalates for higher speeds: 31 to 50 km/h — $196 and 3 points. 51 to 70 km/h — $253 and 3 points. 71 to 90 km/h — $368 and 3 points.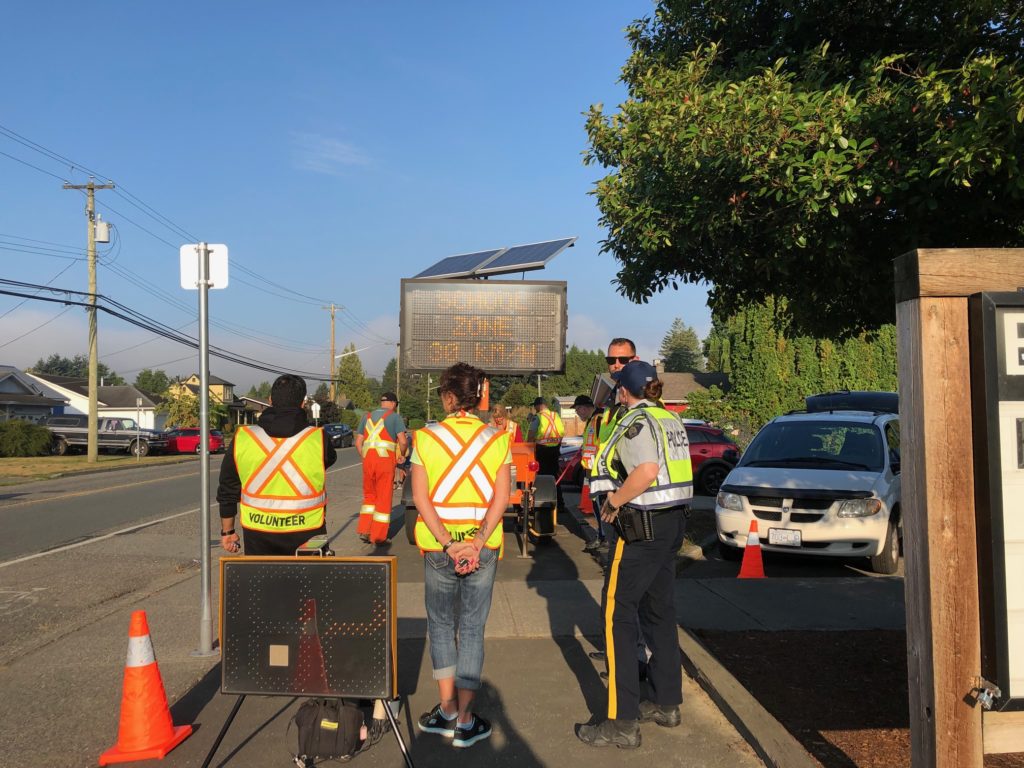 ICBC is asking drivers to leave extra travel time, stay focused on the road and watch for children especially around school zones.
Every year, 380 children are injured in crashes while walking or cycling and five are killed throughout the province.*
Police and Speed Watch volunteers will be closely monitoring drivers' speeds in school zones to help children get a safe start to the school year.
Parents are encouraged to review ICBC's tip sheet with their children and go over their daily route to and from school with them.