Fraser Valley/Victoria – The Province is providing nearly $200,000 to B.C. outdoor clubs to support the off-road recreation industry, enhance tourism opportunities and promote healthy living for all ages and abilities.
Twenty-two clubs are receiving funding to improve trail riding and to promote rider safety, including the B.C. Off-Road Motorcycle Association, the B.C. Snowmobile Federation and the Quad Riders Association of British Columbia (ATVBC).
The next intake of applications to the Off-Road Vehicle (ORV) Trail Fund will begin in early 2020, with at least $200,000 available to fund applicants.
They include:
The Fraser Valley Dirt Riders Association: $13,664
Re-establishment of a safe communal staging area, beginner loop and campground, and reclaim trails lost to forestry and material borrow at Nickelmine Riding Area.
Vedder Mountain Motorcycle Club: $6,606
Plan and build a 600-metre kids loop and 2,500-metre beginner loops to help new riders learn the sport in the proper environment.
Vedder Mountain Motorcycle Club: 2,039
Create safe riding signage for trail users as well as location maps and information brochures for trail kiosks.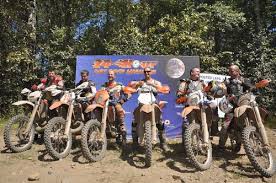 FYI:
About 10,000 kilometres of ORV trails are managed by the ministry's Recreation Sites and Trails Branch, in partnership with community-based ORV groups around the province.
There are significant ORV riding opportunities on the land base, including approximately 600,000 kilometres of resource roads and managed riding areas.
For more information about the ORV Trail Fund, visit: gov.bc.ca/ORVFund
For more information about the Off Road Vehicle Act, or registering an ORV, visit: https://www2.gov.bc.ca/gov/content/industry/crown-land-water/crown-land/crown-land-uses/off-road-vehicles