Indiana/Boston/Fraser Valley – NAFDMA has a new Executive Director – Suzi Spahr. NAFDMA is the North American Farmers Direct Marketing Association.
Suzi grew up on a grain and beef farm in Northeast Indiana, part of the 5th generation of the farming family. After graduating from Indiana University, she moved to Indianapolis and began working as a staff member for the Indiana House of Representatives. Her career also included the role of Director of Constituent Services for Governors Mitch Daniels and Mike Pence. Most recently, she headed up the Indiana Grown program, the local branding initiative for Indiana agricultural products. Under her leadership, the fledgling program grew to almost 1500 members, including producers from all aspects and practices of agriculture.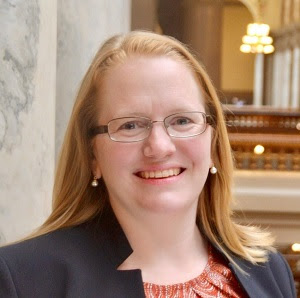 Suzi lives in Indianapolis with her husband, Ed, and her three children – Will, Zach, and Katy. We are very excited to work with Suzi moving this association forward. For those attending the Agritourism Farm Tour next week, you will have the opportunity to meet her, so please feel free to introduce yourselves and help her get acquainted with our organization and incredible members.

Suzi can be reached by e-mail at: suzi@farmersinspired.com or by phone (855) 623-3621 x700.

Stephanie Quinn
NAFDMA President
NOTE – The 31st annual NAFDMA (North American Farmers Direct Marking Association) Convention was held in Abbotsford, Chilliwack and Vancouver from January 31, 2016 to February 6, 2016.
The show-runner was former NAFDMA Director Charlie Touchette from Boston. The local show-runner was Ann Soutar.
Chef Chuck Currie of White Spot fame and former Agriculture Minister Corky Evans were  keynote speakers and a major diner was held and hosted by Gary and Lisa Moran at Fantasy Farms in Chilliwack.