Chilliwack – Chilliwack School Board's last meeting of the school year will be crunching numbers and sounding their concern over a pipeline.
The Agenda for Tuesday's meeting can be found here.
SD No. 33 has identified a total of 13 capital projects in their2019 Capital Plan that will be essential to alleviating some these issues. In order of priority, SD No. 33's capital projects include: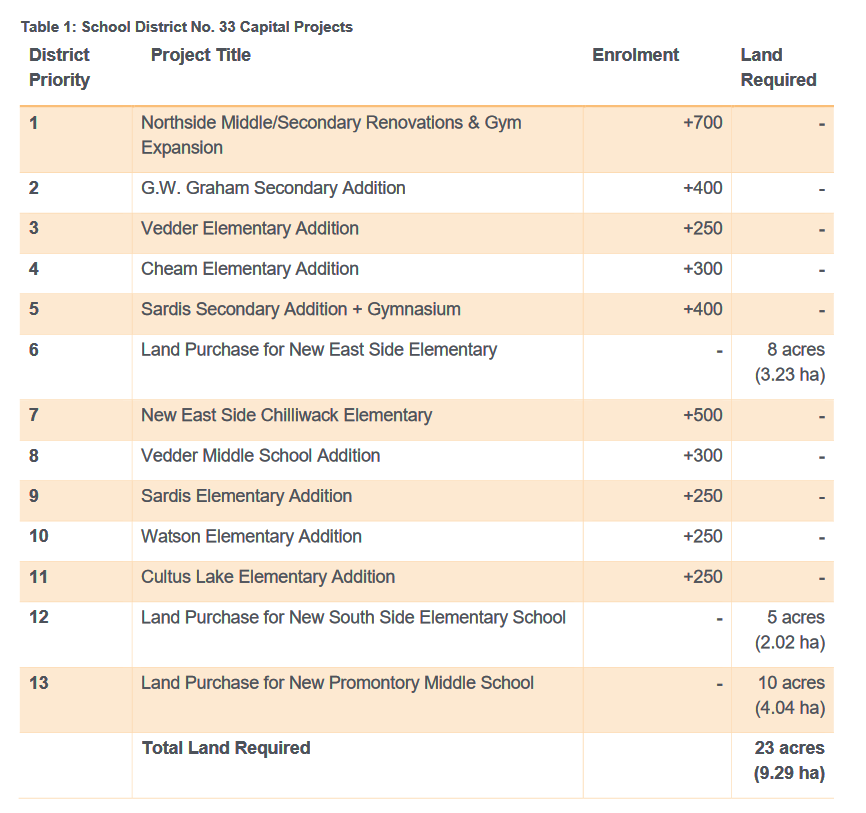 Three projects require land acquisition, totalling 23acres(9.29ha).Recent appraisals completed for SD No. 33 inventoried 11 recent real estate sales in and around the Chilliwack area, which estimate an average of $1,294,000 / acre, or $3,198,000 / ha. At this value per acre, SD No. 33 requires approximately$29,709,000to purchase the required land.
The Board of Education will also look at sending a letter to the National Energy Board opposing both the current and proposed routing of the Trans Mountain Pipeline through the Watson Elementary and Vedder Middle School Grounds. The Board opposes any variation to the proposed route that intersects with Chilliwack School District grounds and facilities