Fraser Valley/Slave Lake/High Level, Alberta – MAY 30 UPDATE – The need for help from around the country is now vital. As smoke from this fire has blanketed Edmonton and drifted down as far south as the Fraser Valley and the Lower Mainland, comes the increase nightmare. As of Thursday evening, 11 homes have been lost and 80 homes are in direct danger. Surveyors had to leave because the smoke is too thick.
MAY 25 ORIGINAL STORY – The pictures and video of the recent High Level, Alberta fires bring back the 2016 nightmare that was the Fort McMurray Forest Fire. With tinder dry conditions in Northern Alberta, the similar scenario is playing out again.
Leslie McKellar with the Fan Site of Agassiz Speedway was instrumental in a local fundraiser for the 2016 Fort Mac fire and she and her crew are doing it again, raising money for the Slave Lake Food Bank. That is where evacuees are going to, in riding out the fire storm.
Former Broadcaster, Tamara Wolfe of Mission lost her home to the Fort Mac fire and moved back to the Fraser Valley. She told FVN : My heart goes out to them. The empathy is strong and yes it brings back strong memories and feelings.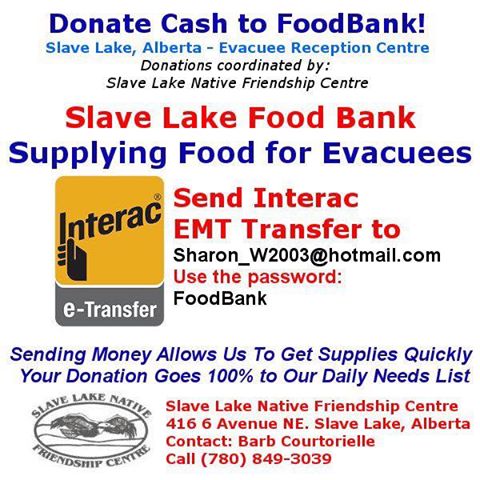 McKellar told FVN: On behalf of the Fan Site for Agassiz Speedway, a donation has been sent to Slave Lake Food Bank to support them in their efforts. I am part of the B.C. wildfire and flood along with Alberta Wildfire and Flood pages and assist them and the organization for animal emergency rescue etc. For resources and digging up people to help out. Same thing I did last 3 fires.